No Bake Kool-Aid Pie – Creamy, cool, and delicious with only 3 ingredients!  You can not get easier for a no bake pie this summer!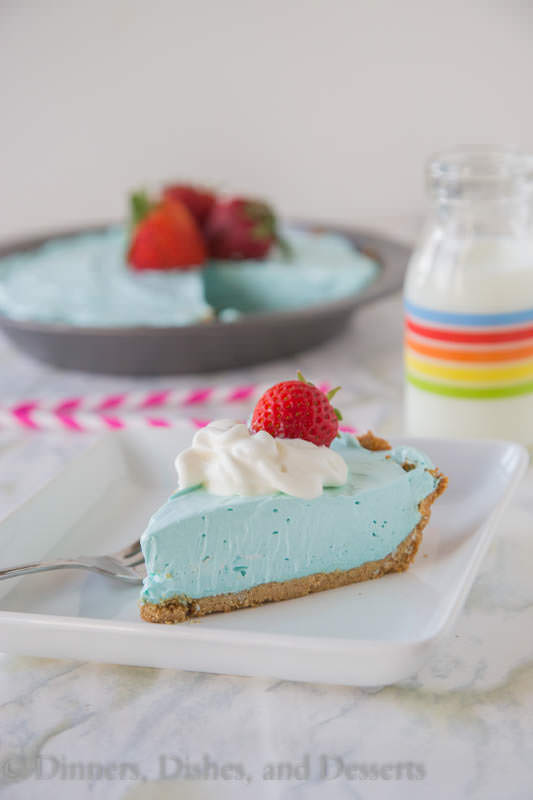 I can not believe how fast this summer is going.  I swear school just got out, but we are already past the 4th of July!  Did you have a good long weekend for the 4th?  We were in Wisconsin with family, so it was nice to relax and spend time with everyone.  We flew back on Monday and are still getting adjusted.
Getting home at midnight really messes with my 10 year old!  But I think we are caught up and good now.  I even went grocery shopping, created a meal plan, and have this week under control.  Which after almost 2 weeks away, is kind of huge for me.  Hopefully I can just keep it up 🙂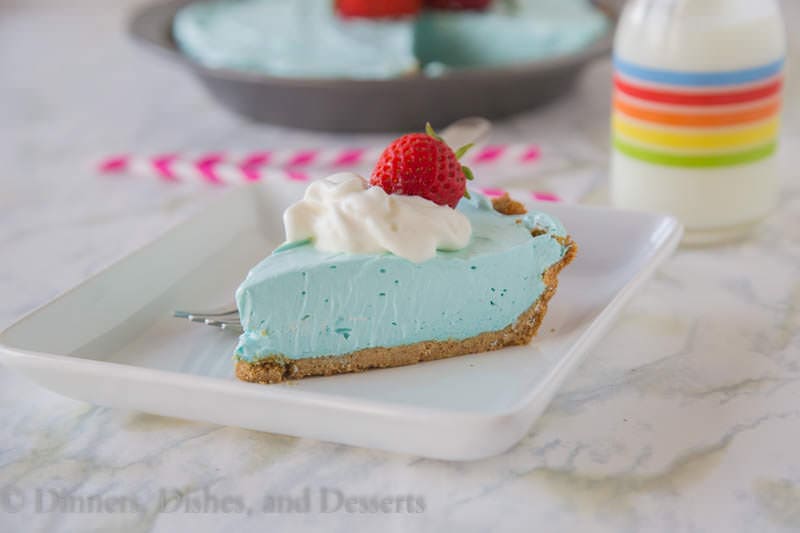 I love to bake, if you have been to this site more than once, you have probably figured that out already.  But in the summer, it can be just too hot sometimes.  I mean, I love a good brownie or cupcake, but in the summer I want something lighter and preferably cold.  And if I don't have to turn on the oven to do it that is even better!
No bake desserts are so easy and always a crowd pleaser.  This No Bake Kool-Aid pie is no exception.  Seriously just 3 ingredients, plus the crust.  You can even use a store bought crust to make it even easier.  And because kool-aid comes in like a zillion flavors, you can totally change it up to a new dessert each time you make it.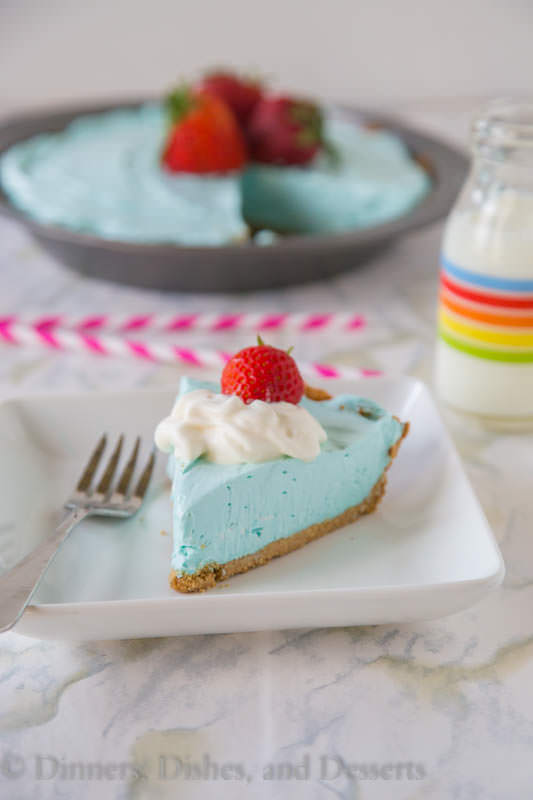 For this no bake kool-aid pie I used the mixed berry flavor.  I thought mixed berry would be a pretty pink color, but I was obviously wrong.  But I think this blue is super fun for summer.
I can't wait to try this kool-aid pie with lemon or orange as well.  I think those would be super refreshing for summer.  You can either store the pie in the fridge for a creamy version, or in the freezer for a frozen pie.  Either way this no bake dessert needs to happen at your house!
No Bake Kool-Aid Pie
---
Yields 8
No Bake Kool-Aid Pie - Creamy, cool, and delicious with only 3 ingredients! You can not get easier for a no bake pie this summer!
10 minPrep Time
10 minTotal Time
Ingredients
1 graham cracker crust (homemade or store bought)
1 (14 oz) can sweetened condensed milk
1 (8 oz) container Cool Whip
1 package Kool-Aid drink mix (flavor of your choice)
Instructions
In a bowl mix together sweetened condensed milk and kool-aid packet. Fold in Cool Whip.
Pour into graham cracker crust.
Place in fridge for 4 hours or in freezer until set and ready to serve.
6.6.15
http://dinnersdishesanddesserts.com/no-bake-kool-aid-pie/
Need more No Bake Desserts?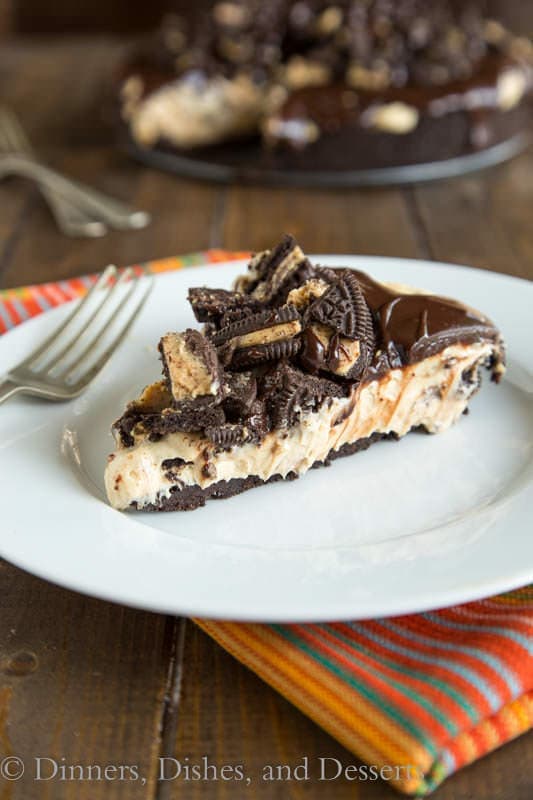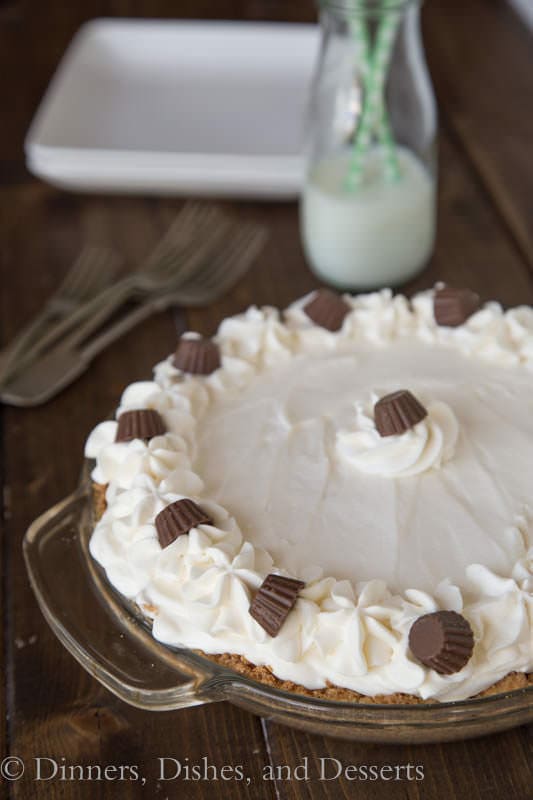 Be sure to follow along on Pinterest where I am always pinning new recipes!