Canes Sauce
Canes sauce is known for its crazy good flavor profile. Dip your chicken fingers, potato chips, and even fries.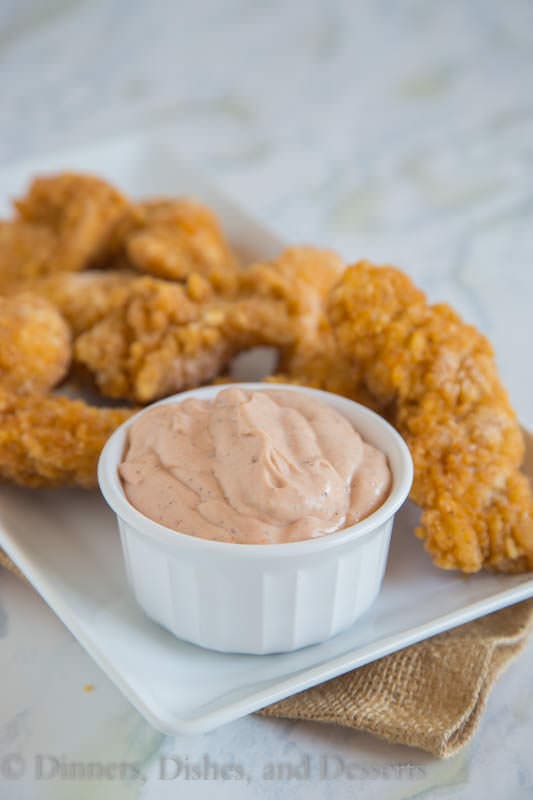 Have you ever been to Raising Cane's? It is a chain fast food restaurant that only serves chicken fingers. We have one in Fort Collins, and were a little skeptical at first, but it has quickly become one of our favorite places.
It is not your traditional fast food chain, that is for sure! They make everything fresh to order, and use real, quality, good pieces of chicken. They are famous for their Canes sauce. It is the only dipping sauce that they offer, and it is just that good, they don't need to offer anything else.
My husband absolutely loves the Canes sauce, and always needs a couple extra for his chicken. I had to find a way to make it at home, so he could have it more often. It took a few tries to figure out exactly how to make canes sauce, but it is actually super easy. Just mix a few staple ingredients together, let it sit for awhile for all the flavors to blend together, and you are good to go! For a quick weeknight meal you can serve it with homemade chicken tenders or grilled chicken skewers.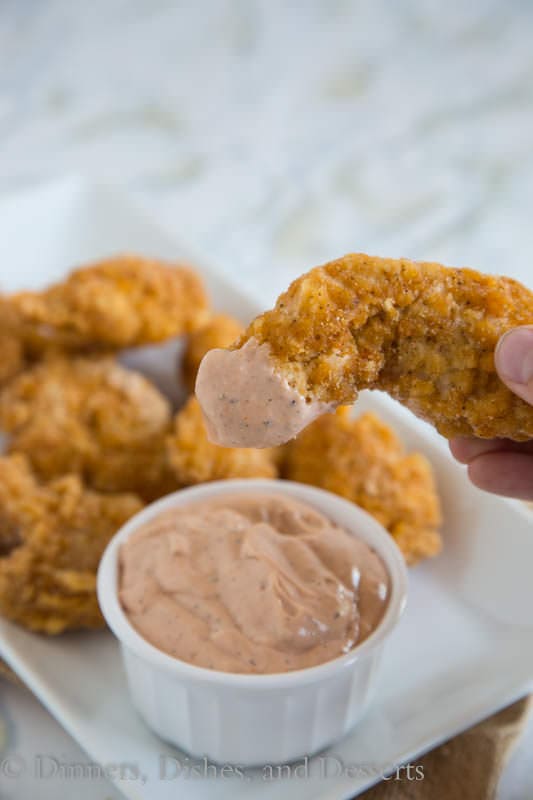 Canes sauce has quickly become a staple at our house. It is good on so much more than just chicken tenders. We use it to top burgers, grilled chicken, and it is even great on grilled shrimp. Unfortunately Raising Cane's restaurant is not all over the place, so not everyone can experience it. But trust me, try this copycat version for Canes Sauce and you will understand what all the hype is about.
We pretty much had to force my dad to go for lunch one day. He did not see how a restaurant that only served one thing could be any good. Now, he has to go every time they visit! I'm sure that one taste and you'll be hooked.
Be sure to check out the other recipes I have shared with Food Fanatic. I am in charge of Easy Dinner Recipes over there, and there are a bunch you don't want to miss!