Chicken Gnocchi Soup – Olive Garden Chicken Gnocchi Soup at home! This version is lightened up a little bit, so you can eat it any day of the week with no guilt!
I love soup season. I could eat Taco Soup pretty much every day of the week. And this chicken gnocchi soup is what I order every time I go to Olive Garden.
Because let's face it their Soup, Salad, and Breadsticks is pretty much the best lunch ever! When I was a kid Olive Garden was the place I always picked for celebration meals. Now I really crave their soup on cold days!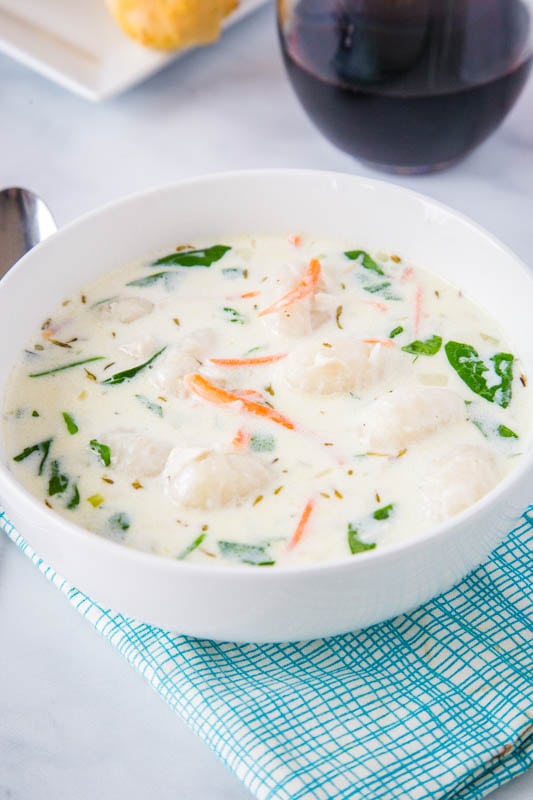 This Gnocchi Soup has a creamy broth with big chunks of chicken, carrots, celery, onions, and even some spinach thrown in. Total comfort food in a bowl! I always have a package of gnocchi in my pantry so I can make this Cheesy Gnocchi Skillet as well.
My swap reduced the fat by half. Did it affect the flavor? I am sure it did a little. It wasn't as rich as the Olive Garden version, but it was still creamy, comforting, and delicious. Just double the butter and oil in the recipe below if you want the full fat version.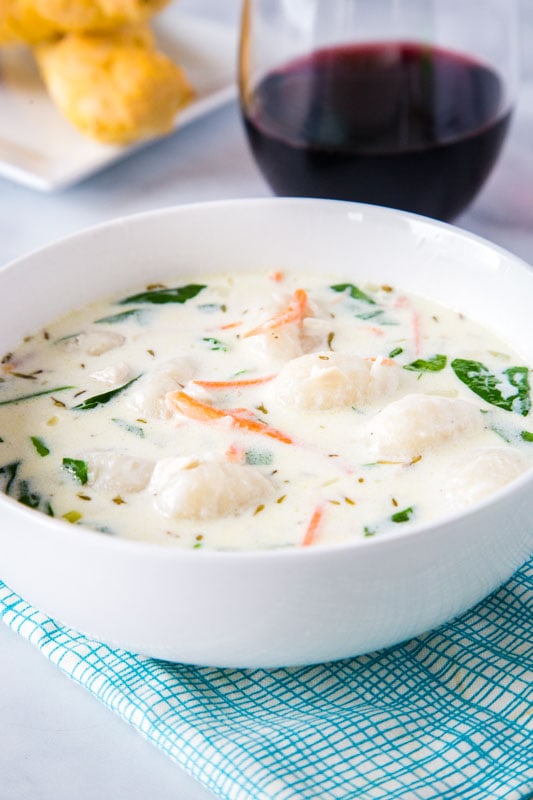 You all know that I am a fan of copycat recipes, and this is one of my favorites to make. It is always great to get to make restaurant favorites at home! Especially when you can lighten them up a little and enjoy them more often. Check out some others that I love!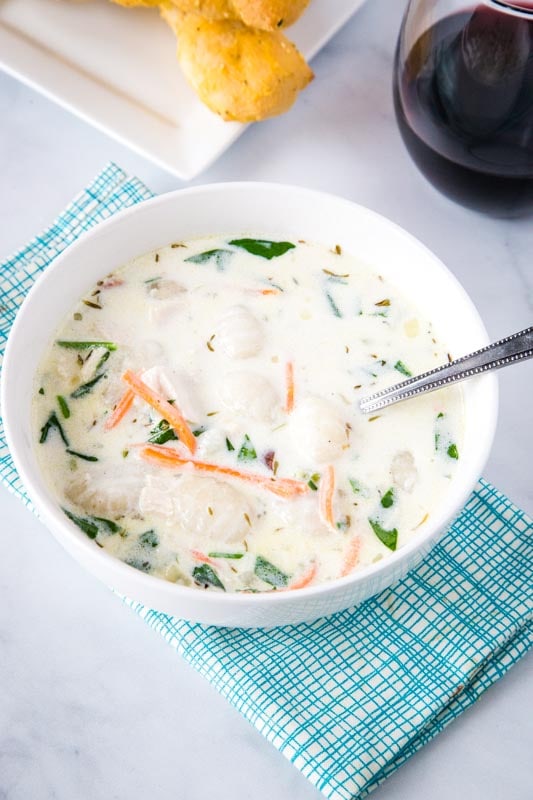 This Olive Garden Chicken Gnocchi Soup recipe is quickly going to become a favorite. It is really easy to make and so comforting. Plus you can make Olive Garden Breadsticks at home as well, so you don't even miss out!
This gnocchi soup really comes together in just minutes, so you can even make it on busy nights. And the leftovers are great for lunch the next day as well.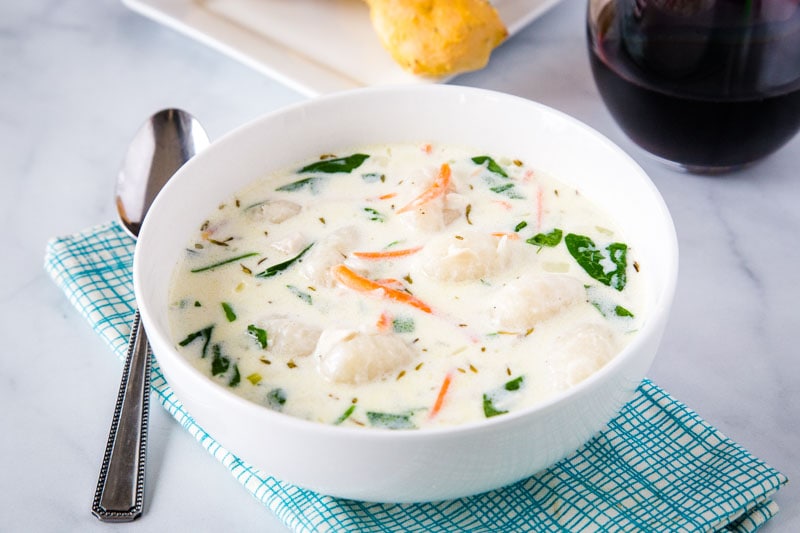 Can you Freeze Chicken Gnocchi Soup
Yep, not only are the leftovers great the next day, you can freeze a whole batch for later. Once the soup has cooled, store in an air tight container in the freezer for a couple months. Then just thaw and reheat over medium heat.
What is Gnocchi
Gnocchi are small potato dumplings. They are usually made with flour, potatoes, and eggs. Sometimes they have different ingredients added, but this the base version. Where do I find gnocchi in my grocery store? It is usually near the dried pasta in a vacuum sealed package. Some stores have a frozen version as well that works really well.
More Soups you will Love