Family Favorites from 2014 – 12 of my families favorite recipes from the last year.
I hope you are enjoying some time off during this holiday season. My husband and I have had to work a little, but mainly have been relaxing. We did help my brother move the other day. It had to be a freezing cold and snowing day too! But mainly, it has been playing with our Christmas presents, and spending time as a family. My family has enjoyed lots of different food over the last year. Today I am sharing some of our favorites from 2014. All family friendly, quick and easy, and delicious recipes. Hope you enjoy!
Cheeseburger Macaroni Skillet – A homemade version of Hamburger Helper. A staple in our house. Great with ground beef, ground turkey, or even Italian sausage.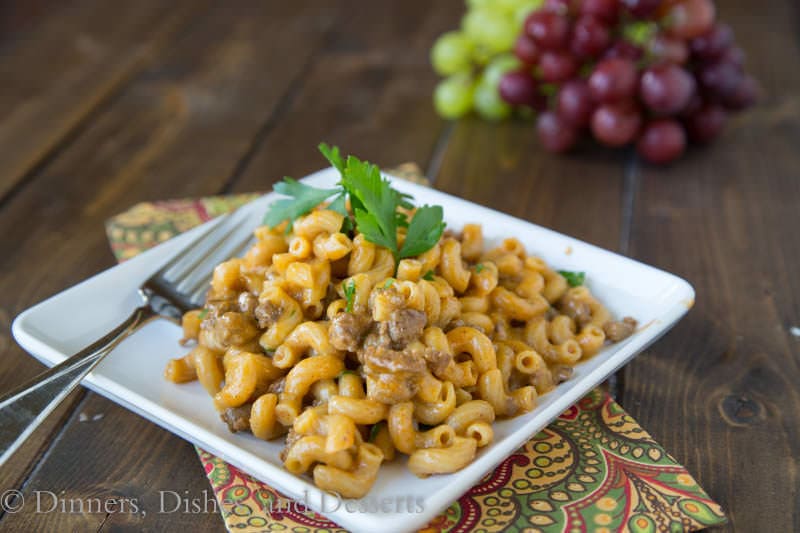 Slow Cooker Balsamic Pork over Polenta with Avocado Cream – I love using my slow cooker, and this is a pork dish my whole family loves. Great for entertaining too.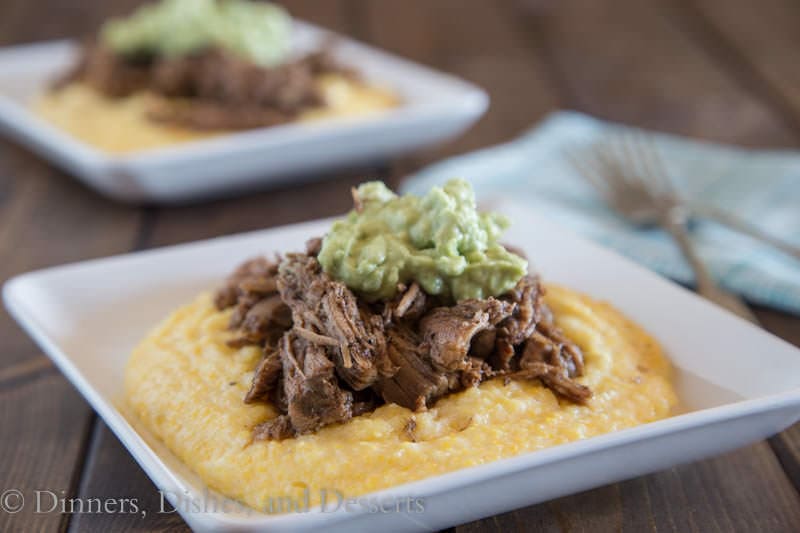 No Bake Peanut Butter Cheesecake – My 9 year old does not really like cheesecake, but he went crazy for this no bake version. He has requested it many times since.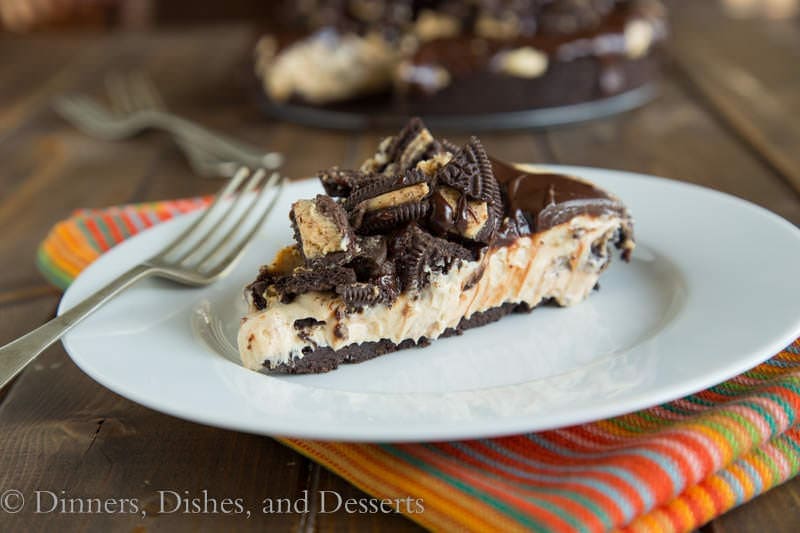 Chocolate Peanut Butter Cup Cookies – Super soft, chewy, and full of tons of peanut butter. My son claims these might be the best cookies he has ever had.
Cheesy Garlic Pull Apart Bread – Side dishes can be hard to figure out. This pull apart bread is ready in minutes, and everyone loves it.
Brownie Batter Pancakes – Chocolate for breakfast is always a good idea. Especially if they are in the form of light and fluffy pancakes.
Leftover Turkey & Stuffing Meatballs – My family claims these are some of the best meatballs ever! Don't worry if you don't have leftover stuffing. Mix up a box of instant stuffing, use that. So good!
Pasta Milano – A make at home version of my favorite meal at Macaroni Grill. Really easy, and so yummy. I am sure it is way better for you that the restaurant version as well.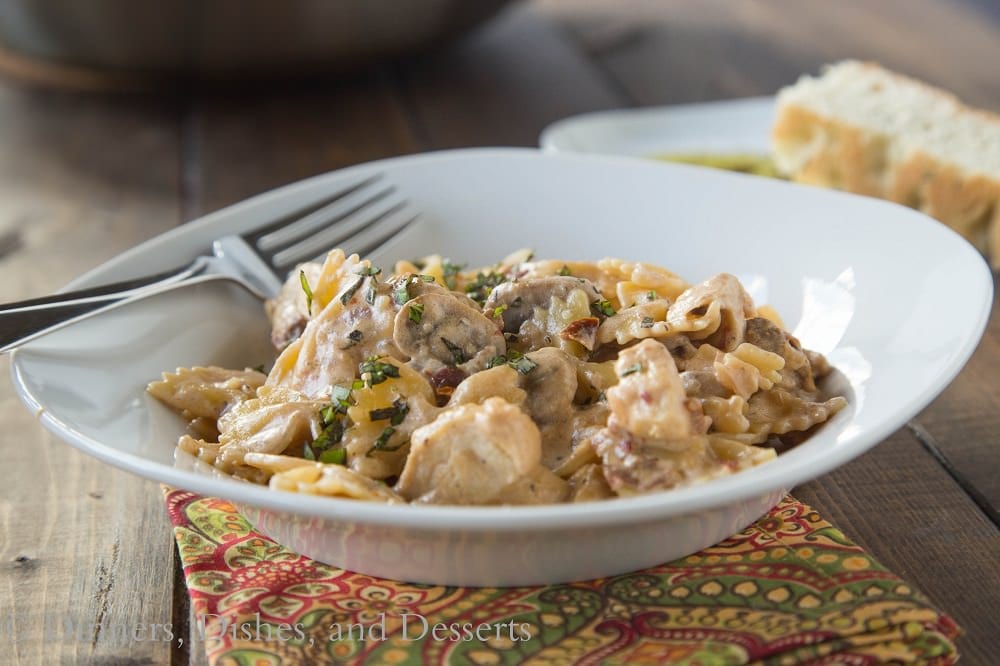 Bakery Style Chocolate Chip Muffins – Hands down the most requested muffin in my family.
Nutella Skillet Cookie – I have a slight obsession with Nutella, and this skillet cookie is so rich, gooey, and a little over the top!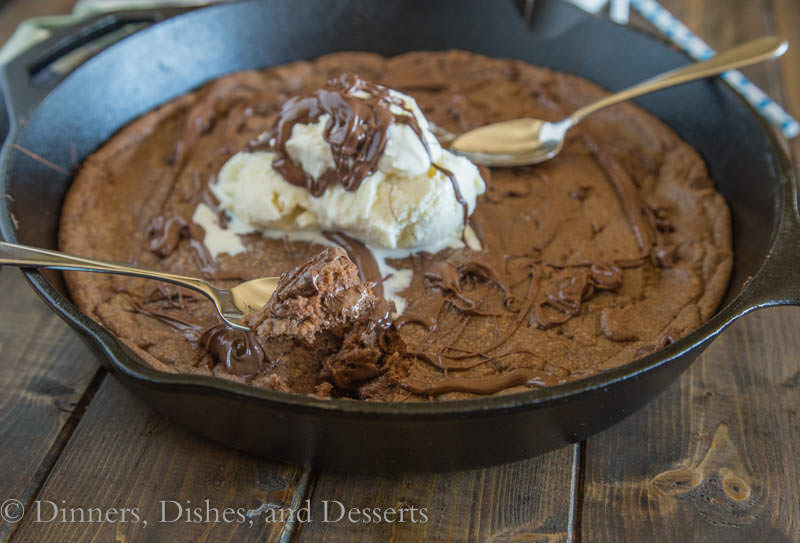 Enchilada Pasta Skillet – A one skillet meal that is ready in 20 minutes. My son practically licks the plate clean!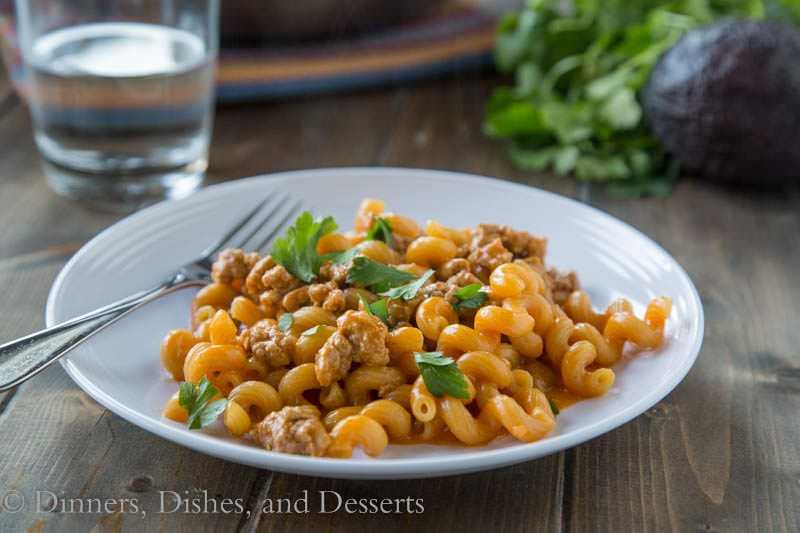 Idaho Nachos – These are just fun, and great for game days.