A great round up of some fun Halloween desserts, snacks, and other fun ideas!
Are you ready for Halloween? It is less than a week away!! We still need to carve our pumpkins, figure out who we are trick or treating with and where, and I still have to make a rope belt. But we are close. Darn all the last minute stuff! I was really hoping to have our pumpkins carved by this weekend, but we have just been so busy. I am actually in Ohio right now, last weekend my in-laws were here, and my parents were visiting before that. Hopefully one night this week we can get it done. We often do them on Halloween night. But my husband's company does a fun trick or treat thing for the kids right after school, and my son wants to go this year. So time to get my butt in gear, and get some stuff done!
Today I am sharing with you a few of my favorite Halloween ideas. Cute brownies, cookies, drinks, and snacks. Great for a Halloween party at school, the day of, or just for fun this week! Hope you find something that you enjoy!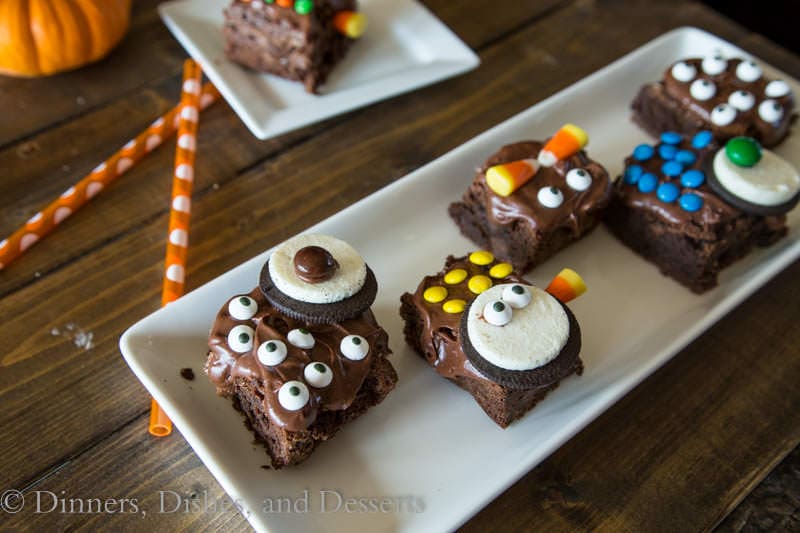 Desserts
Brownie Brittle Halloween Bark
Snacks
Miscellaneous