Quick and Easy Dinner Ideas – Get dinner on the table quickly with these dinner recipe ideas. Great for busy weeknights when you only have a few minutes to prep and get dinner ready!
Getting dinner on the table can be exhausting. Every night you need to prep, cook, get it on the table, and just hope that the whole family is happy. Night after night it gets old. So I completely understand how families can get in a rut, and just make the same things week after week.
Well I am on a mission to mix things up, and give you different dinner ideas that are perfect for busy schedules. Today we are there with 25 of my favorite quick and easy dinner ideas! Cheap Dinner Ideas was a few weeks ago that people have loved.
So if you are on the hunt for quick and easy dinner ideas you can get on the table in just a few minutes, check out the list below. A little bit of everything – Mexican, Asian, American, Indian, and even a good sandwich thrown in!
Get all the crispiness of fried shrimp in a quick and easy healthy way. Super crunchy, ready in minutes, and delicious!
One Pan Fettuccine Alfredo with Shrimp
A simple fettuccine Alfredo recipe made in one pan. Add shrimp to have a romantic and easy meal you can enjoy any night of the week.
Thick pieces of turkey seared and topped with pesto, tomatoes, and melty cheese. Ready in 15 minutes, and great any night of the week!
A quick and easy Mexican dinner! A crispy corn tortilla piled high with guacamole, chicken and salsa. Take a shortcut from the store and this can be ready in no time!
An easy homemade version of a classic shrimp boil, made in the oven. Shrimp, sausage, potatoes, and corn make for one amazing meal!
Make your own take out at home with this super easy Chinese chicken lo mein recipe. Full of lots of veggies, 20 minutes, and dinner is done!
Homemade Hamburger Helper Lasagna
Skip the box and try this homemade version. Just a few ingredients, ready in minutes, and the whole family will love it!
Mix up your taco night with this one pan meal that tastes like a beef burrito! Top with your favorite taco toppings!
Take a little shortcut from the store and turn pierogies into a quick and easy hearty meal with your favorite smoked sausage.
Pepperoni Pizza Grilled Cheese
Take your favorite grilled cheese sandwich up a notch and make it taste like pepperoni pizza!
Hamburger Steaks with Mushroom Gravy
Easy comfort food that won't break the bank! Rich mushroom gravy over tender hamburger steaks is a great weeknight dinner.
Dinner is ready in 15 minutes with these chicken bites. A little sweet, a little spicy…the whole family will love it!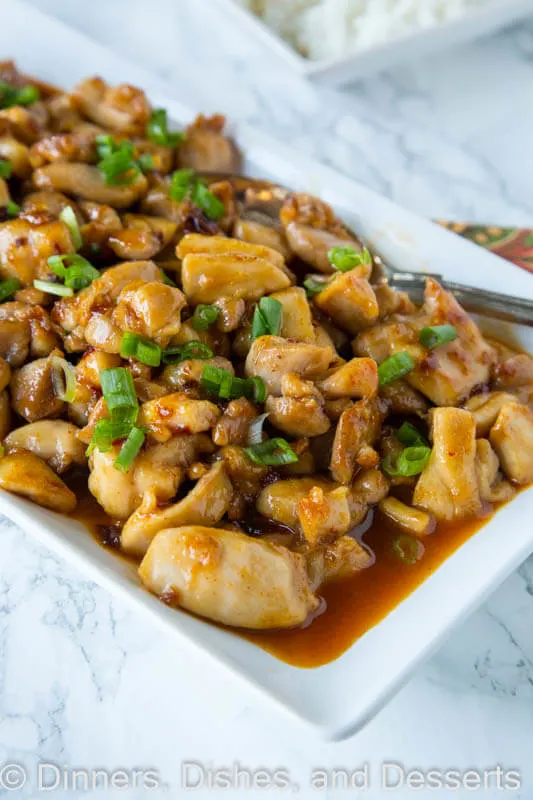 Dinner is ready in 15 minutes, with this super flavorful, a little spicy, garlic shrimp recipe.
Get all the flavor of pizza in a one pan chicken dinner! Super easy recipe to get you through those tough weeknights.
Homemade macaroni and cheese that tastes just like what you can buy at Panera. Made on the stove top in just minutes!
All the taste of traditional Beef Stroganoff in a quick and easy one pan meal that is ready in 20 minutes!
One Pot Pasta with Sausage and Tomatoes
A quick and easy one pot pasta. Everything is cooked in one pot, and dinner is on the table in 20 minutes!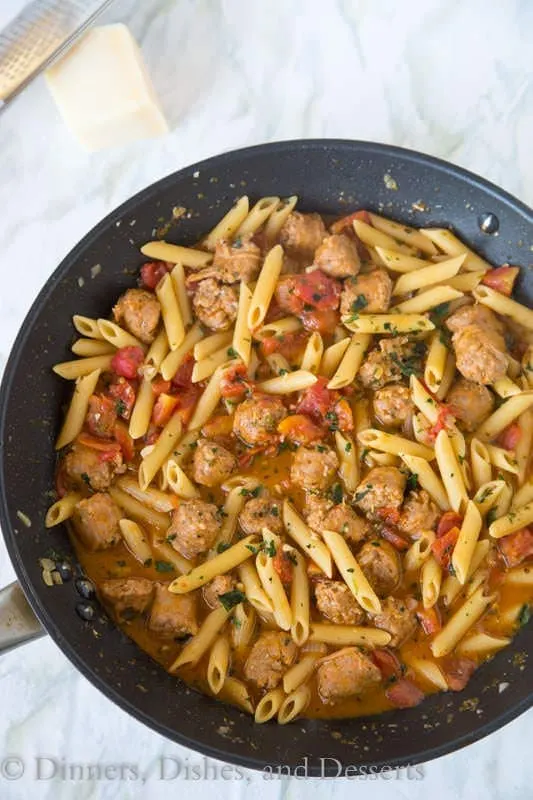 Super quick and easy dinner of shrimp sauteed in butter and garlic and then finished with lemon juice.
A super easy chicken pasta recipe that you can make any night of the week. Simple ingredients, just a few minutes, and dinner is done.
An easy Indian chicken curry you can make in minutes, even on your busiest night!
Sweet Potato Gnocchi with Bacon & Sage
Dinner is ready in just 20 minutes! Crunchy smokey bacon, fresh sage, and Parmesan cheese with sweet potato gnocchi make a wonderful flavor combination.
Quick and Easy Skillet Lasagna
Make lasagna perfect for a weeknight meal. Ravioli makes this ready in less than 30 minutes, and pure comfort food everyone will love.
Spicy Sausage Spanish Rice Skillet
Turn box rice mix into a full meal! Just one pan, and a couple ingredients and you have a whole meal the family will love!
Plump and juicy shrimp sauteed in olive oil, garlic, and onions. Tossed with pasta for a quick and easy dinner.
Pin up the image below so you can have all these Quick and Easy Dinner Ideas in one place for later.