Quick Dinner Ideas – Need to get dinner on the table fast? Don't have time to prep a bunch of stuff or stand around cooking for 45 minutes? Here are 20 quick dinner ideas that you can get on the table in 15-30 minutes!
Getting dinner on the table during the week can be a challenge sometimes. Everyone is busy and running around, getting home at different times, having practice, or games, or a million other things. So dinner needs to be done fast.
I don't like to rely on take out, or drive through on those nights, I would rather still have a home cooked meal. Now, sometimes that isn't always possible, but with a little planning most of the time it is.
Today I am rounding up 20 of my favorite quick dinner ideas, so you can get dinner on the table fast! Nothing takes over 30 minutes from start to finish, and some of them are only 15 minutes. You can do this!! Which ones do you want to try first?
Super easy Asian noodles mixed with a creamy peanut butter sauce with bell peppers and carrots.
A quick and easy chicken curry with coconut milk for creamy and delicious dinner.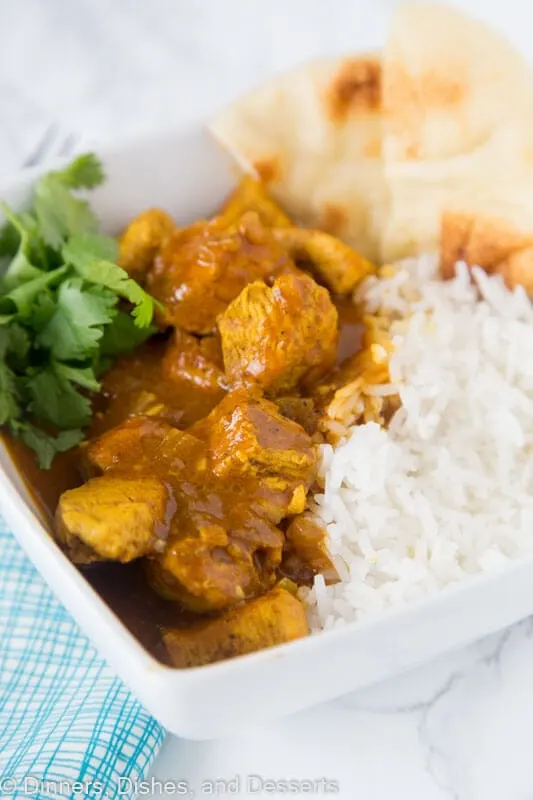 Homemade Hamburger Helper Lasagna
Skip the box and try this homemade version instead! Just a few ingredients, ready in minutes, and the whole family will be happy!
Mix up your taco night with the one pan meal, that taste like a beef burrito! Add your favorite taco toppings to serve!
Take a little shortcut from the store and turn pierogies into a quick and easy hearty meal with your favorite smoked sausage.
Pepperoni Pizza Grilled Cheese
Take your favorite grilled cheese sandwich up a notch and make it taste like pepperoni pizza!
Sweet, spicy, tangy, and oh so delicious! An easy dinner recipe full of so many great flavors. On the table in 30 minutes, and will disappear quickly.
An easy and comforting soup that comes together in minutes in one pan.
Honey Sesame Chicken Salad Wraps
Broccoli slaw coated in a creamy honey sesame dressing. Wrapped with crispy chicken for a quick and easy meal.
One Pan Southwest Chicken Skillet
Up your chicken dinner game, with tons of Southwestern flavors in this easy one pan dinner.
Hamburger Steaks with Mushroom Gravy
Easy comfort food that won't break the bank! Rich mushroom gravy over tender hamburger steaks is a great weeknight dinner.
Quick and easy cashew chicken. Great for a quick weeknight meal. Skip the take out, and make it at home instead!
Plump and juicy shrimp sauteed in olive oil, garlic, and onions. Tossed with pasta for a quick and easy dinner.
An Asian style noodle bowl with lots of garlic, that is ready in just minutes! Great for busy nights.
Dinner is ready in 15 minutes with these chicken bites. A little sweet, a little spicy…the whole family will love it!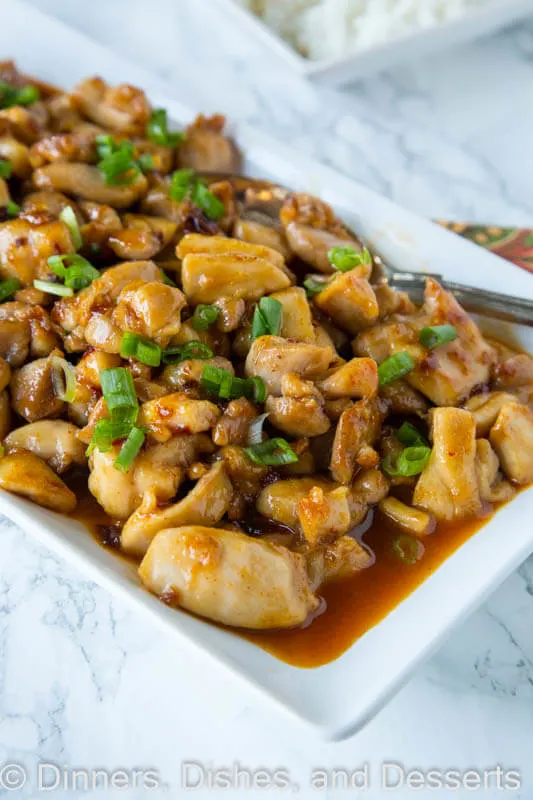 Get dinner on the table with these easy pasta recipe. Just one pan, 20 minutes, and you are done!
Dinner is ready in 15 minutes, with this super flavorful, a little spicy, garlic shrimp recipe.
Chow Mein Noodles with Chicken
An easy recipe to get dinner on the table in minutes. So much better than take out in the same amount of time.
Tender pieces of steak marinated in a ginger, garlic, and Thai seasoning. Great served in a lettuce cup or on its own. An easy dinner recipe you can make any night of the week.
A fun and easy way to get Mexican food on weeknights, in minutes! Crispy tostadas topped with guacamole, spiced shrimp, and your favorite salsa.
Be sure to Pin the image below so you can have all of these Quick Dinner Ideas in one spot for later!