Top 10 Recipes of 2017 – check out the top 10 recipes that have been posted in 2017. Easy chicken dinners, brownie pie, strawberry desserts, easy dinners and more!
As the year comes to a close it is time to look back and see some of the highlights. Today we are going to look at the top 10 recipes that went live in 2017. These are based on the number of views. So they were the Top 10 recipes that you guys searched for, clicked over from Pinterest, click on Facebook or found some other way.
You may notice a trend…..chicken. 5 of the 10 recipe involve chicken. It is kind of a staple in almost every household. I am excited that you guys are always looking for new ways to use it, because I will keep coming up with new ideas.
Did any of your favorites make the list? Two of mine did, so that makes me extra excited!! Creamy Chicken Stroganoff and Gooey Brownie Pie are perfect comfort food to me!
So here is the countdown of the Top 10….which holds the number 1 spot?
10. Creamy Chicken Stroganoff – tender chicken in a creamy mushroom sauce over egg noodles. Mix up the protein from classic beef stroganoff recipes.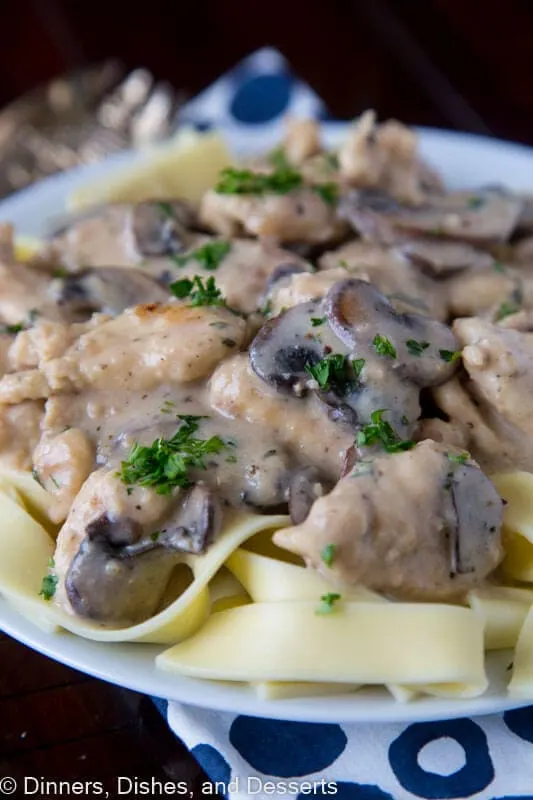 9. Teriyaki Chicken Noodle Bowls – an easy homemade teriyaki sauce with tender pieces of chicken and noodles for a delicious and easy dinner!
8. Asian Noodle Bowls with Pork – sweet, spicy, tangy, and oh so delicious! An easy dinner recipe full of so many great flavors. On the table in 30 minutes, and will disappear quickly.
7. Homemade Hamburger Helper Lasagna – Skip the box and try this homemade version. Just a few ingredients, ready in minutes, and the whole family will love it!
6. Italian Chicken Bake – just 5 simple ingredients for a delicious, cheesy, and perfect dinner dinner for any night of the week.
5. Taco Pasta Salad – a creamy pasta salad with all your favorite taco toppings! Great to make ahead and have in the fridge for dinner or to take to any get together.
4. Chicken Lo Mein – make your own take out at home with this super easy Chinese chicken lo mein recipe. Full of lots of veggies, 20 minutes, and dinner is done!
3. Strawberry Cheesecake Lasagna – You love lasagna as a main dish, so why not serve it for dessert too? Layers of fresh strawberries, sweet cream, and graham crackers are stacked high in this no-bake sweet treat.
2. Honey Sesame Chicken Salad Wraps – Broccoli slaw coated in a creamy honey sesame dressing. Wrapped with crispy chicken for a quick and easy meal.
And the #1 Recipe for 2017 is…..
Gooey Brownie Pie – a gooey chocolate brownie with a crackly top baked into a pie and topped with hot fudge. A delicious and easy dessert for any chocolate lover.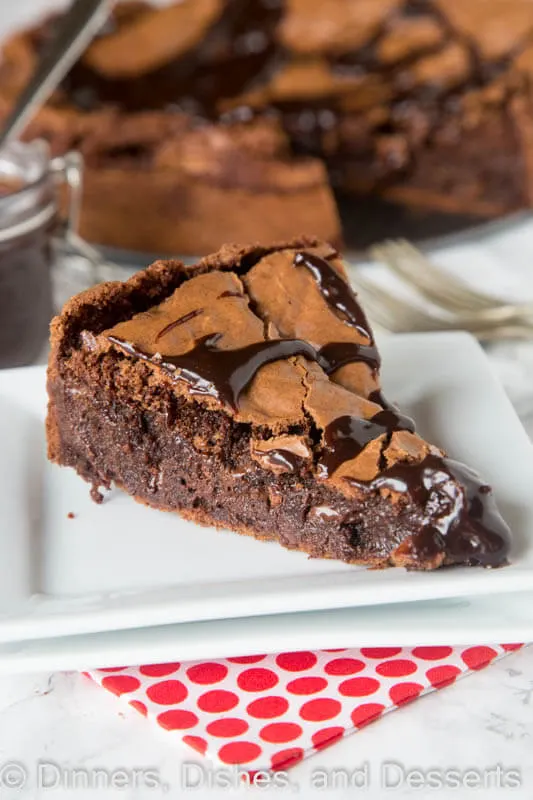 Pin up the image below so you can have all these recipes in one place to try all year long!