Easter Brownies – Brownies get a little makeover for Easter, all dressed up to look like Easter Eggs.  So easy with a little frosting and sprinkles.
Traditionally people decorate eggs for Easter, but why not turn your dessert into pretty looking "Easter Eggs"? It is definitely a tradition in my house to color eggs. We always buy the little kit from the store and decorate eggs. We have been doing it since I was a little kid.
But these Easter Brownies are so much more fun and delicious! I mean you can make Egg Salad with your eggs, or you can just eat fudgy brownies.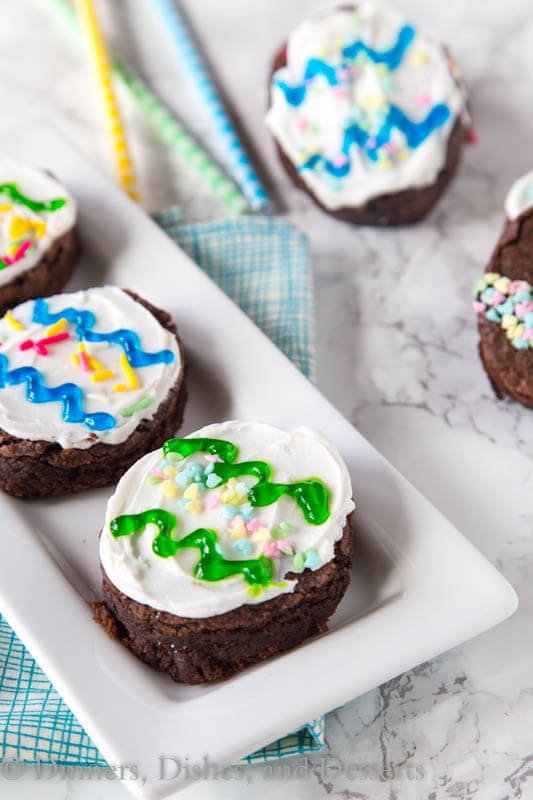 Click HERE to get the full recipe for these brownies
If you have been around for awhile, you know that I am a huge fan of brownies. I am pretty sure they are my favorite dessert ever. These Homemade Brownies are my go-to recipe that I have been making my entire life. Getting them all dressed up for Easter is just a fun and easy idea.
You can use your favorite brownie mix for this, or if you have my Homemade Brownie Mix on hand, you can make a batch and then just get to decorating!
What You'll Need
Unsweetened Chocolate
Vegetable Oil
Sugar
Eggs
Flour
Salt
Frosting
Sprinkles
You can make your own frosting, I like the recipe from my Frosted Sugar Cookies or you can use store bought if you want to make them quickly. Just add a little food coloring to some, and you can pipe on stripes and other decorations.
How To Make Easter Brownies
Make your brownies and let them cool completely. You can follow the instructions in the recipe for making my homemade version, or you can even use already made brownies from the bakery.
Use an oval cookie cutter or cut out ovals from a piece of parchment paper, and use a knife to cut out oval shapes.
Spread frosting over brownies, and use sprinkles or colored frosting to decorate however you like.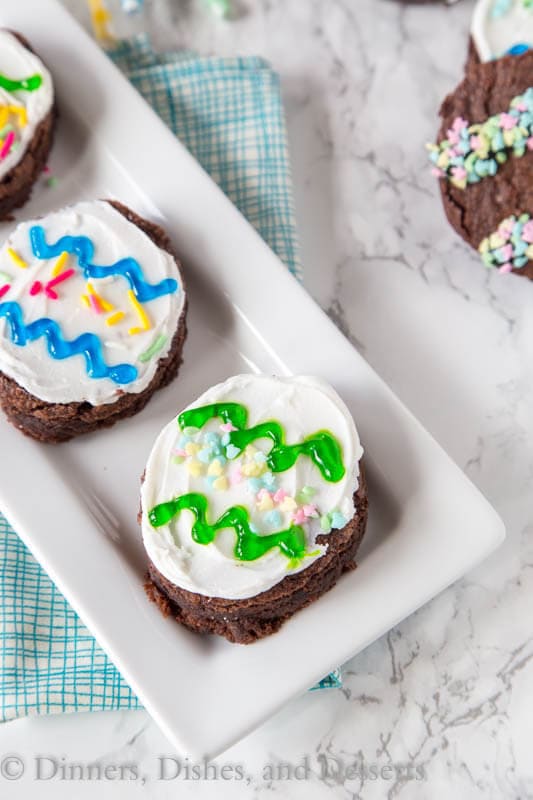 These Easter Brownies are a great dessert to serve after your big meal! Or to just have around over the season. In my family we always have this Baked Ham for dinner along with Twice Baked Potato Casserole, so sometimes I like to wait and have dessert later.
Storage
Store your brownies in an air tight container for up to 4 days.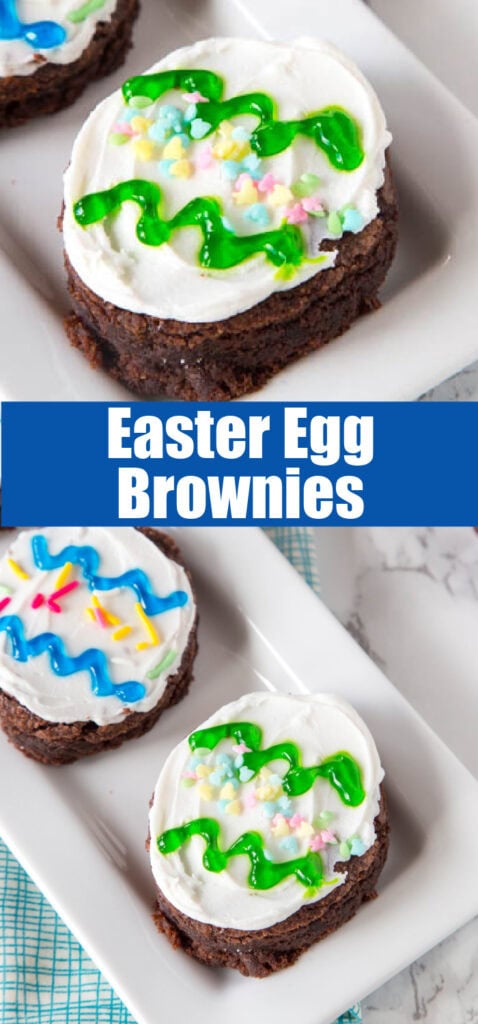 Today I am sharing this recipe over at Imperial Sugar. Head over to get the recipes and details on how to make these Brownie Easter Eggs.
**I have an ongoing relationship with with Imperial Sugar for recipe development. I was compensated for my time in creating this recipe.