Brownie Easter Eggs – Brownies get a little makeover for Easter, all dressed up to look like Easter Eggs.  So easy with a little frosting and sprinkles.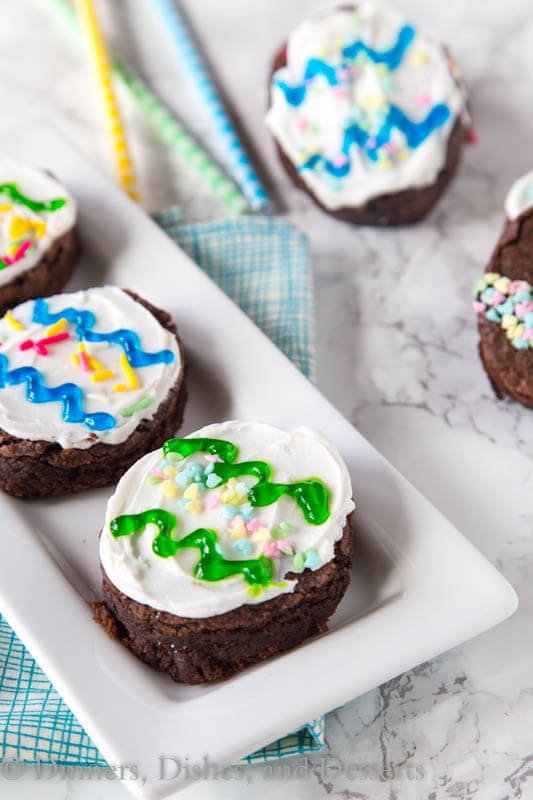 After being sick most of last week, I think things are finally back to normal.  I have managed to fight off many of colds that my son has brought home, but this one had me down and out.  Weak, no energy, and miserable for almost 5 days. Thankfully the by the end of the weekend things were improving, and I could tackle the huge pile of laundry waiting for me, and actually cook my family a real dinner again.  Cereal, frozen pizza, and take out only goes so far!
Click HERE to get the full recipe for these brownies
Easter seems really early this year.  Have you thought about what you are going to serve? I haven't even thought about it.  I should probably do something to get ready.  Like pick up some candy, or maybe see if my brother wants to come for Easter dinner.  I do know that I will be making my Tangerine Glazed Ham, but aside from that everything else is up in the air.  But I should probably add a ham to my grocery list.  I hope you are more prepared for the holiday than I am!  I know my son is going to want to color eggs again this year.  Maybe I can convince him these Brownie Easter Eggs are a good substitute?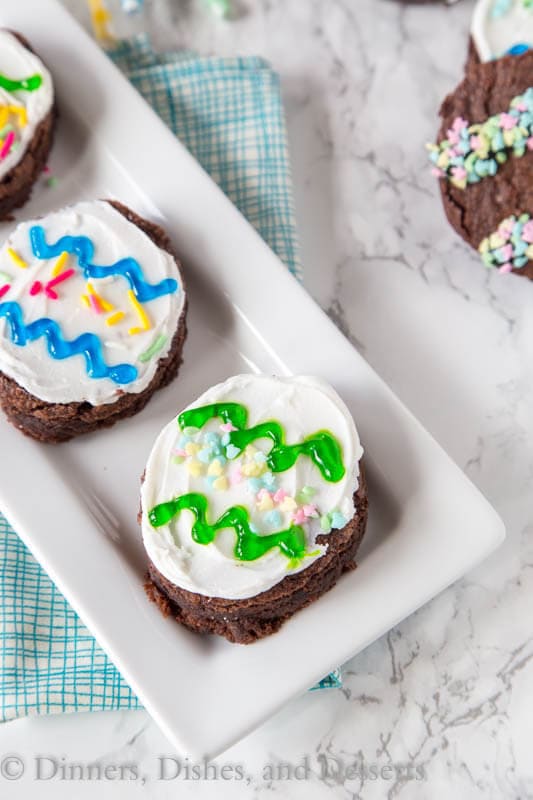 I do have one thing ready for Easter.  I made these Brownie Easter Eggs for you!  They are so easy and will definitely brighten up the holiday.  The kids and adults will all be impressed.  All you have to do is make your favorite brownie recipe, and then frost and add some sprinkles.  You can't get much easier than that.  Get the kids involved, and you can have the most festive brownies for the season!
Today I am sharing this recipe over at Imperial Sugar.  Head over to get the recipes and details on how to make these Brownie Easter Eggs.
**I have an ongoing relationship with with Imperial Sugar for recipe development.  I was compensated for my time in creating this recipe.