Grilling Ideas for Dinner – when it is hot out, dinner on the grill is a life saver.  Here are 25 of my favorite summer grilling dinner ideas.  More than just the average burger!
Dinner in the summer means breaking out the grill and cooking outside! Burgers and hot dogs are good, but sometimes you want more!  And that is what we have here.  Lots of grilling ideas for dinner to get your through the summer and never get bored.
There are a few burgers on the list, but they are anything but basic!  Trust me, you are going to love this list and planning your dinners this summer.  The summer is busy, so quick dinner ideas are a must all summer long too.
So page down and let me know what you want to try first!
Copycat version of Trader Joe's Chili Lime Burgers. Super easy, healthy, and great for summer grilling.
 Fire up the grill, use Polish Sausage and your favorite veggies, to make these easy  kebobs for dinner or for your get togethers this summer!
Grilled Chicken with Peach Barbecue Sauce
 Juicy grilled chicken with a sweet, smoky, and slightly spicy peach barbecue sauce.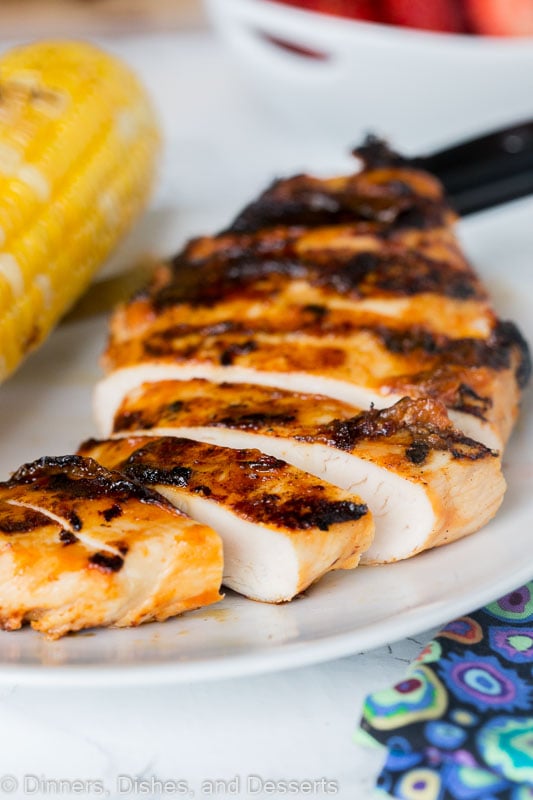 Tender pieces of chicken marinated with lots of lime juice and chipotle, then grilled and served with an avocado dipping sauce.
 Flank steak that is marinated in olive oil, lime juice, cilantro, and jalapeno. Then grilled in just minutes for a super fast meal the whole family will love.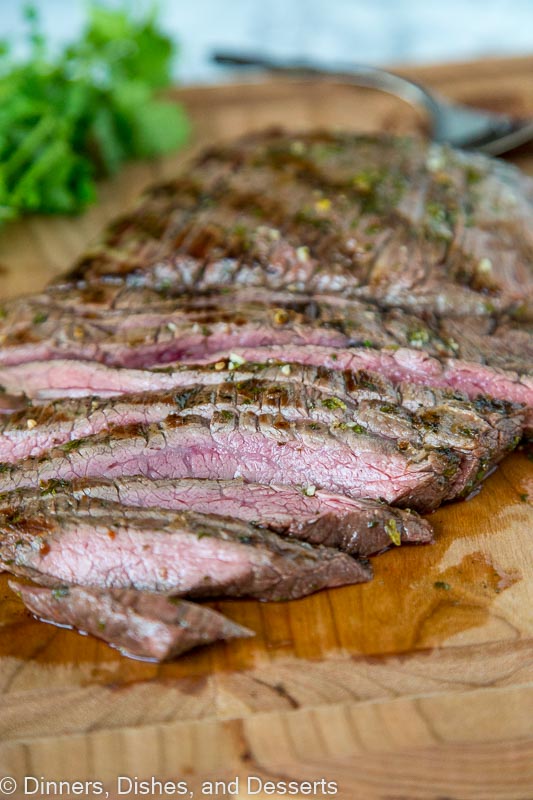 Grilled Chicken Thighs with Chile Herb Sauce
Chicken thighs marinated in a blend of garlic, spices and lime juice. Grilled and then topped with a creamy herb and jalapeno sauce
 A flavorful marinade with lemon juice and fresh herbs makes this pork tenderloin super moist and tender. Great on chicken and fish too!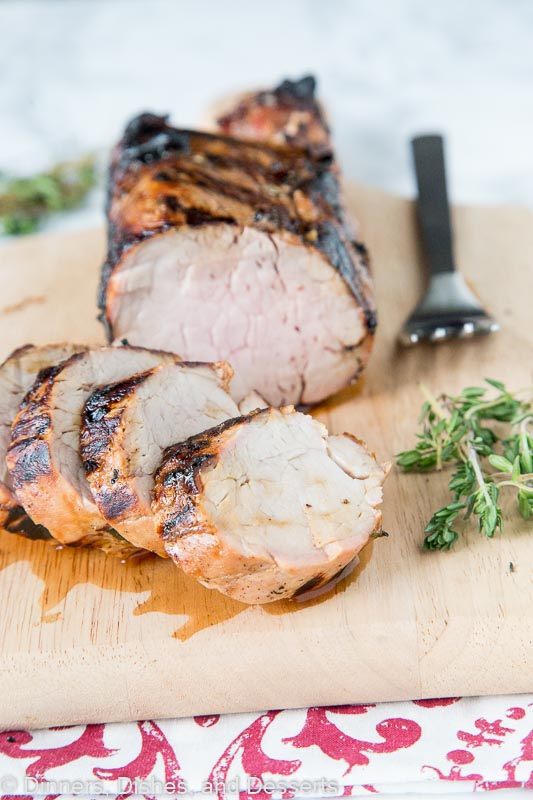 Chicken breasts marinated in a blend of yogurt, lemon juice, and Greek seasonings. Then grilled to perfection. A quick and easy dinner all summer long.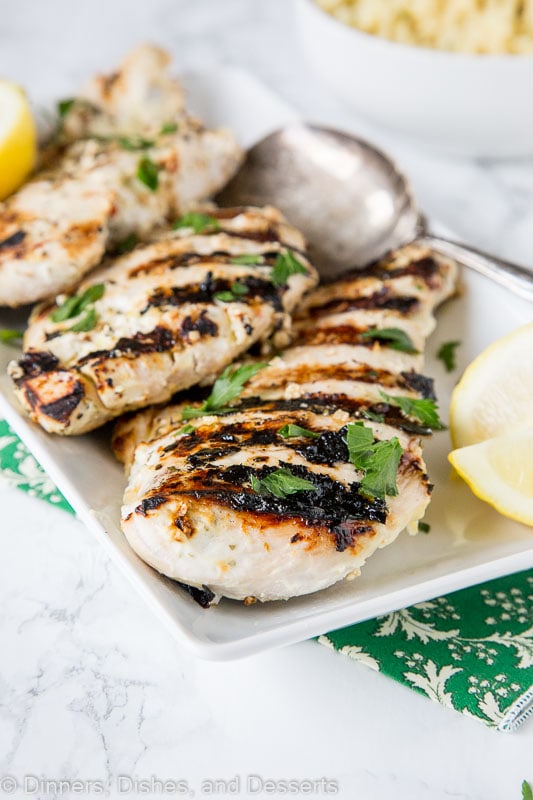 Chili Lime Grilled Chicken Drumsticks
Add a ton of flavor to your chicken with this chili lime marinade.  You can use on drumsticks, chicken breasts or just about anything for a quick and easy dinner.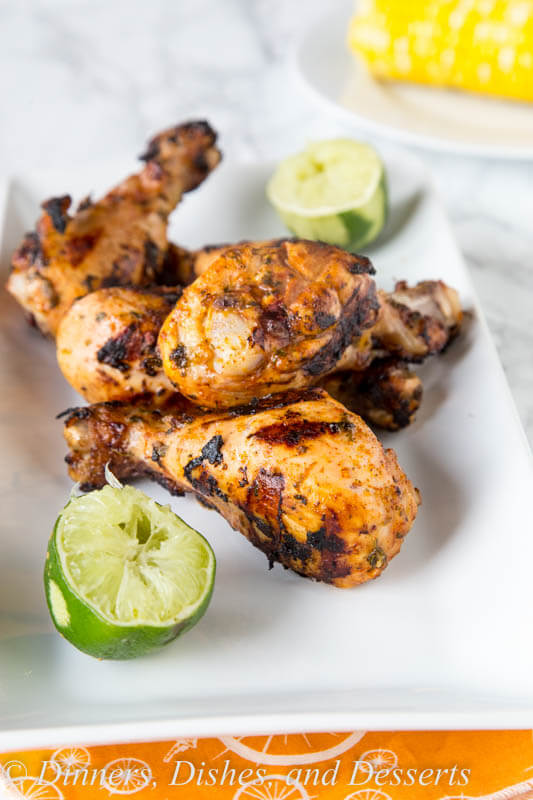 A great way to have burger night with a delicious twist!  Greek flavored turkey burgers topped with tzatziki sauce and feta cheese!
A fun way to take your grilled hot dogs up a notch. Everyone will be asking for them all summer long!
Grilled Teriyaki Shrimp Kebobs
Shrimp and pineapple make a great combination on these Grilled Teriyaki Shrimp Kebobs.  Such an easy recipe and great for summer grilling!
A perfect grilled ribeye steak is easy, delicious and something everyone should know how to do!
Chicken kebabs marinated in garlic, cilantro, jalapeno and lime juice.  A quick and easy grilled chicken dinner the whole family will ask for again and again.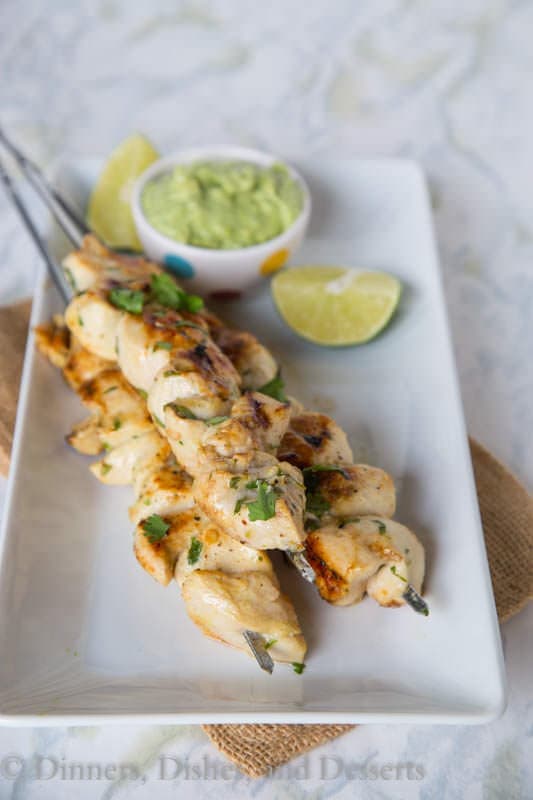 Brown Sugar Caramelized Onion Bacon Burger
Tender juicy burgers topped with melty cheese, bacon, and brown sugar caramelized onions!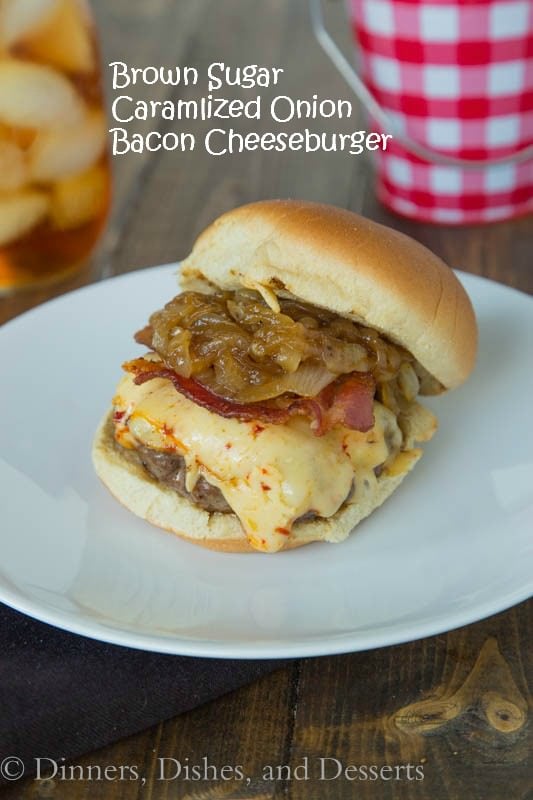 Combine 2 favorites with this easy burger recipe. Sausage and beef make up the burger, top with pizza sauce, cheese, and pepperoni for an epic burger night!
The infamous 2am Burger from Rock Bottom Brewery made at home.  Topped with hash browns, bacon, and a fried egg.  Best burger recipe ever!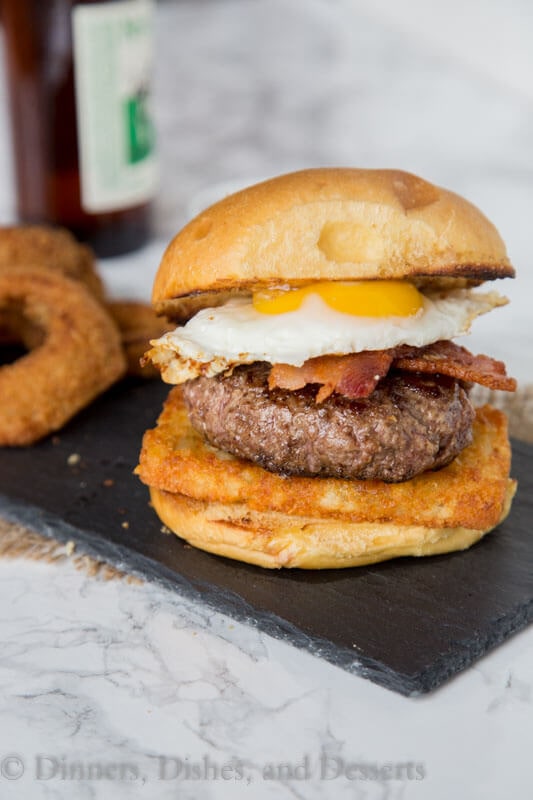 Crispy bacon wrapped hot dogs topped with lettuce, tomato, avocado, and a spicy Sriracha ranch.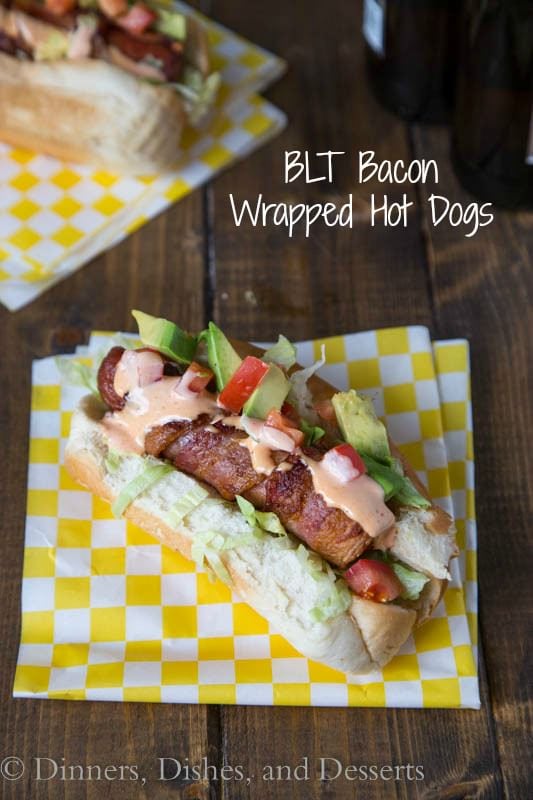 Turkey burgers with a little kick!  Topped with fresh tomatoes and homemade guacamole.  
Koren style beef kebobs. A ginger-soy marinade over cubes of steak with veggies.
Fall off the bone tender ribs with a smokey barbecue sauce!
Make your turkey burgers super juicy and tender with this foolproof recipe. Perfect for grilling season or even in the middle of winter.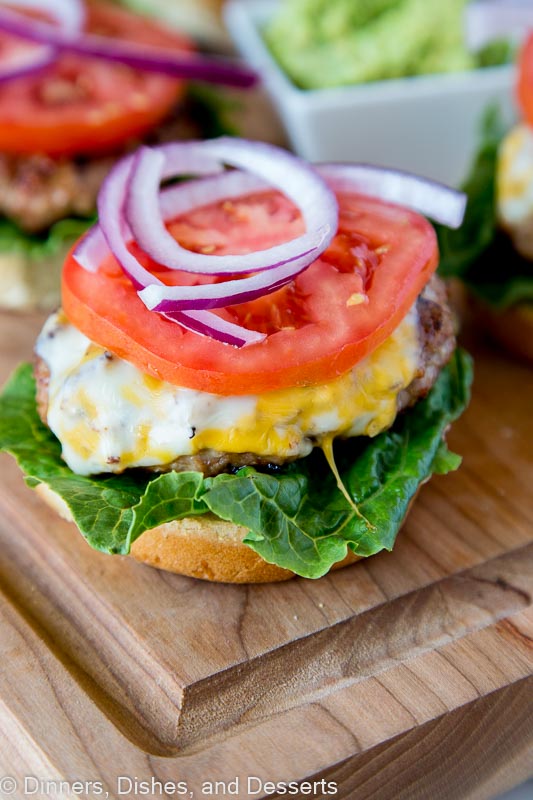 A spicy and sweet grilled chicken recipe that comes together quickly.  
Soy, ginger, and lime give tons of flavor to the marinade. Great for swordfish, chicken, pork, or just about anything.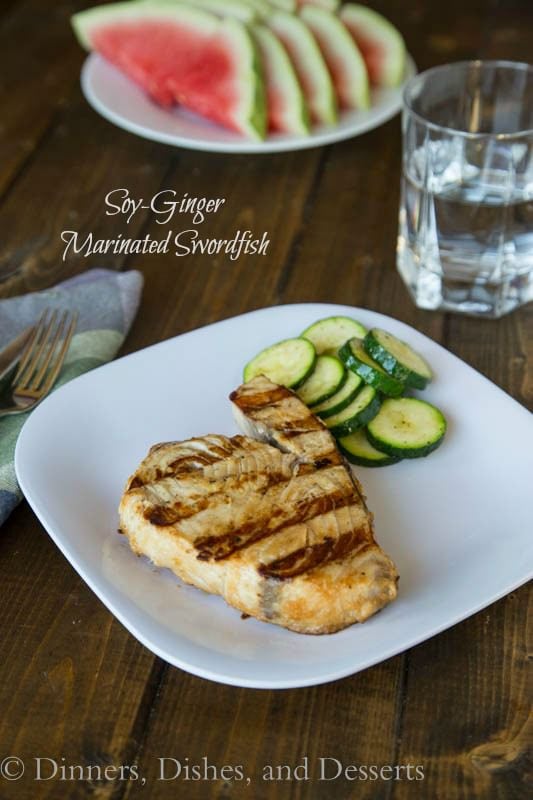 Chicken marinaded and grilled, then topped it tomato and garlic bruschetta. Healthy, quick, easy, and delicious!
Pin up the image below to have all these Grilling Ideas for Dinner in one place