Here are 10 of my Favorite Dessert Recipes. Pie, brownies, cake and more!  Lots of delicious sweet treats!  
I have a soft spot for desserts. I have a crazy sweet tooth and have since I was little. Dessert recipes have a prominent spot here on Dinners, Dishes, and Desserts.
I mean it is in the name, right?  You had to know I liked my sweet treats. I am a huge chocolate lover and you will probably notice a theme as you page through my top 10 favorites. My husband is a fan of fruity and vanilla desserts. So I have shared a mix over the year. But if it was me, it would be all chocolate all the time.
In my over 6 years of blogging, I have tried my fair share of desserts, and shared most of them here. Do you have favorites that you have tried over the years?
So here they are, my top 10 favorite desserts!  In no particular order.
1. Skillet Cookie – ooey, gooey chocolate chip cookie baked in a skillet, and topped with ice cream, hot fudge, whipped cream and any other toppings your heart desires!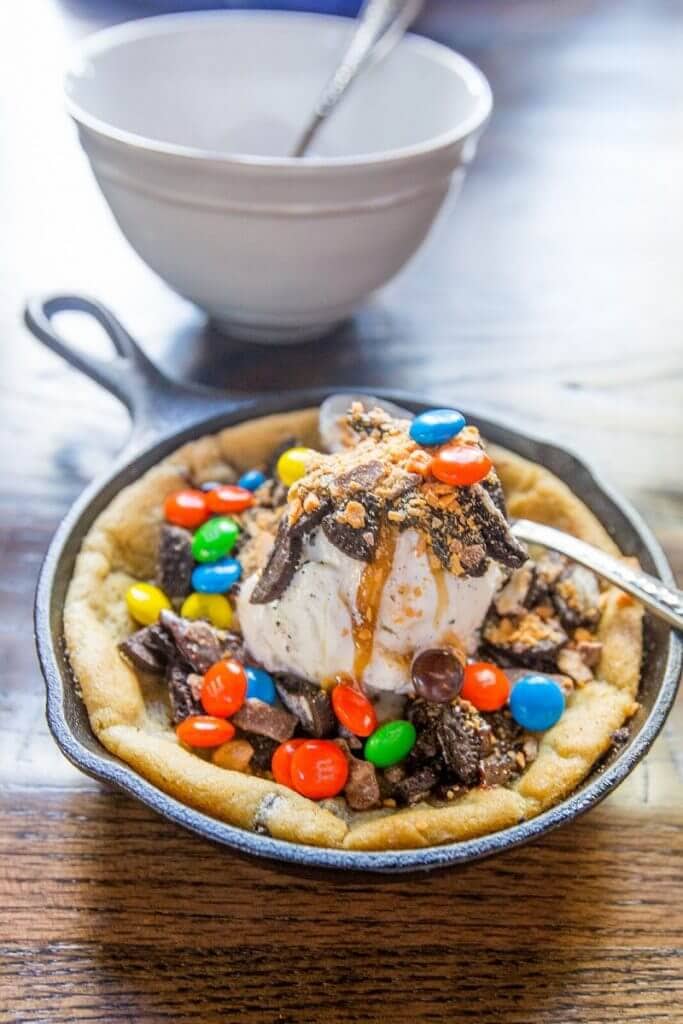 2. Peanut Butter Stuffed Brownies – rich, fudge brownies that are stuffed with peanut butter cups, topped with melted chocolate and more peanut butter cups!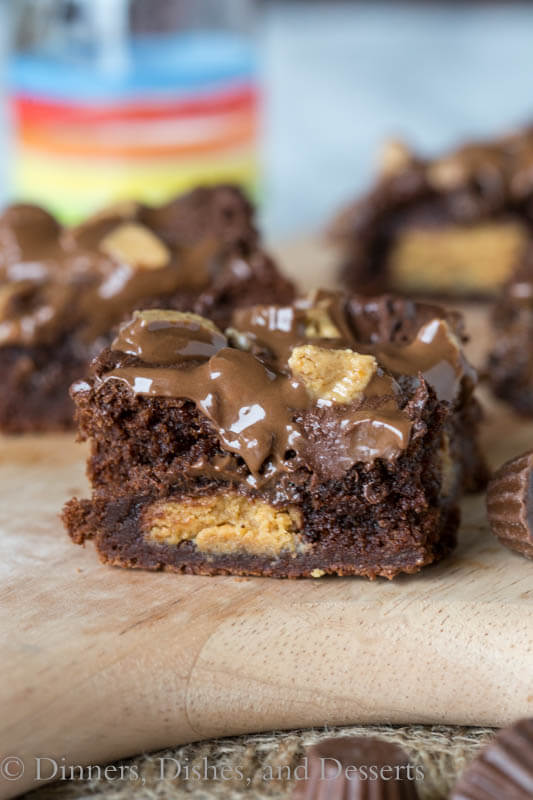 3. Reese Fudge –  a layer of creamy peanut butter fudge topped with melted chocolate and peanut butter.  And easy no bake recipe that is down right addicting!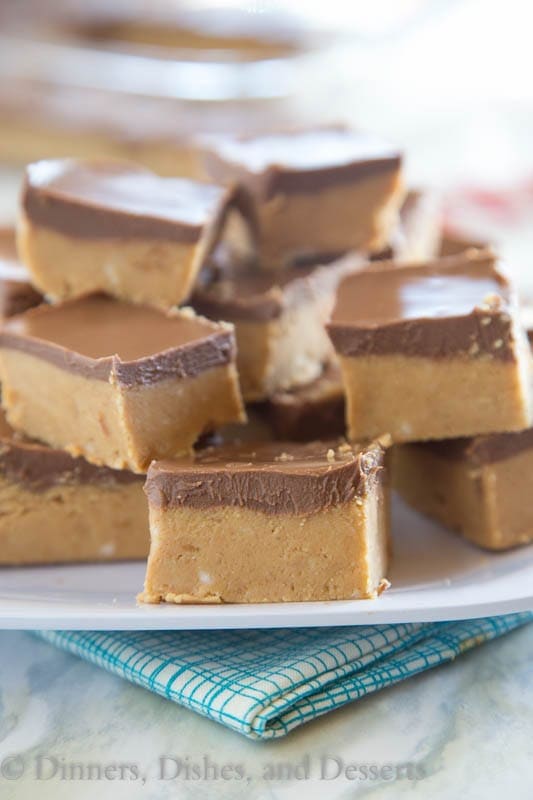 4. French Silk Pie – Creamy chocolate pie topped with whipped cream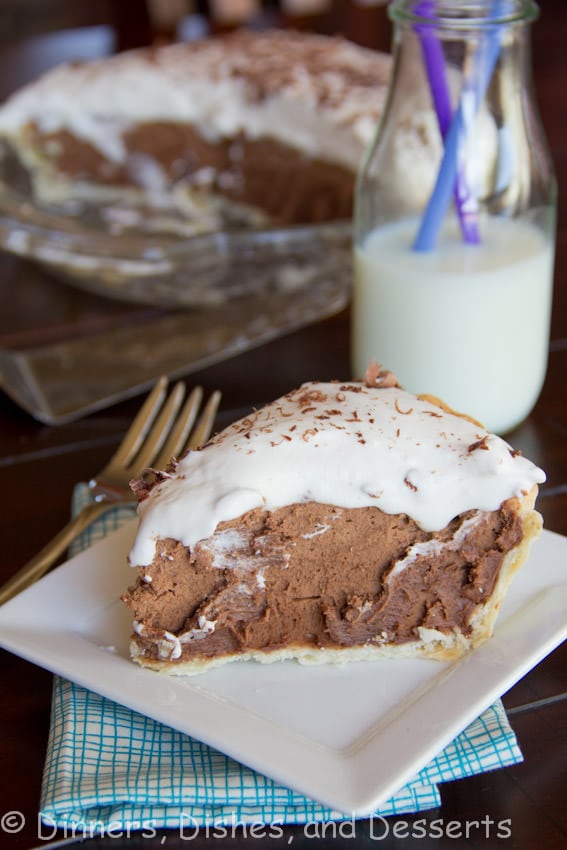 5. Peanut Butter Brownie Pizza – Rich and fudgy brownies serves as the crust for a peanut butter candy topped pizza.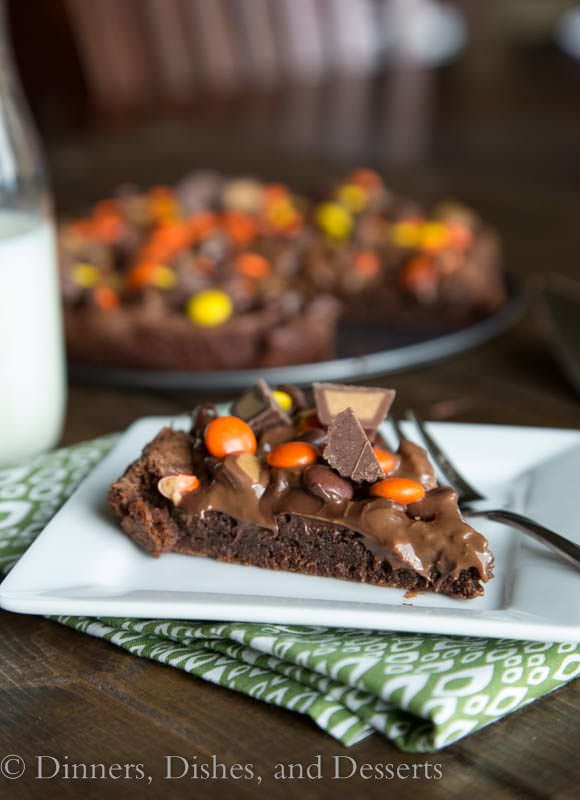 6. Chocolate Cream Cake – Moist chocolate cake topped with a light and fluffy almond flavored whipped cream "frosting".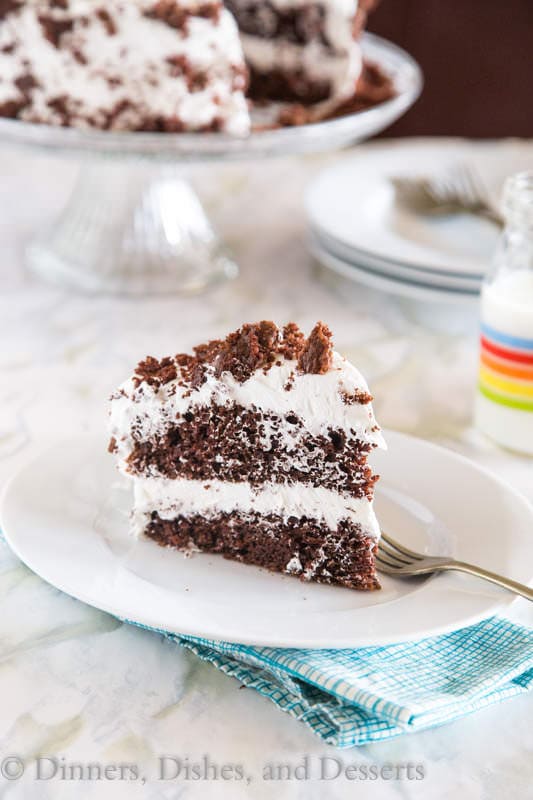 7. Peanut Butter Chocolate Chip Cookies –   the softest and fluffiest peanut butter cookies full of chocolate chips!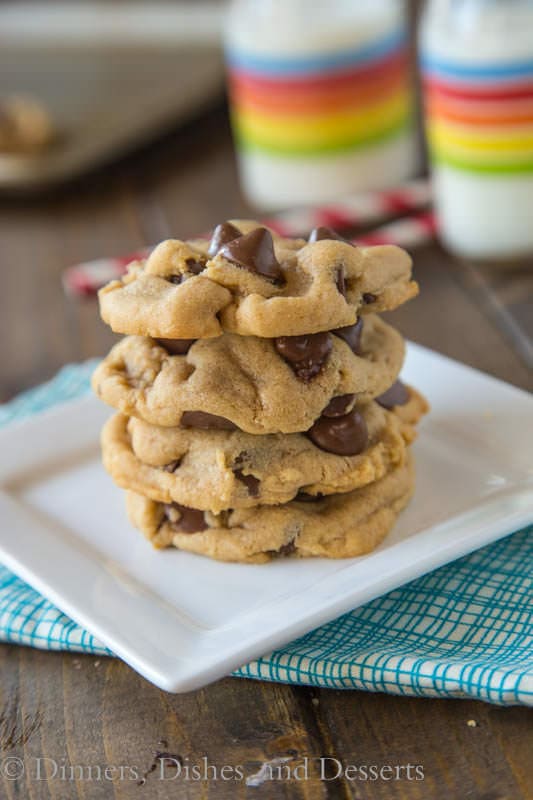 8. Fudge – Smooth and creamy chocolate fudge
9. Creme Brulee –  classic rich and creamy vanilla bean custard topped with caramelized sugar. Easier than you think, and will definitely impress!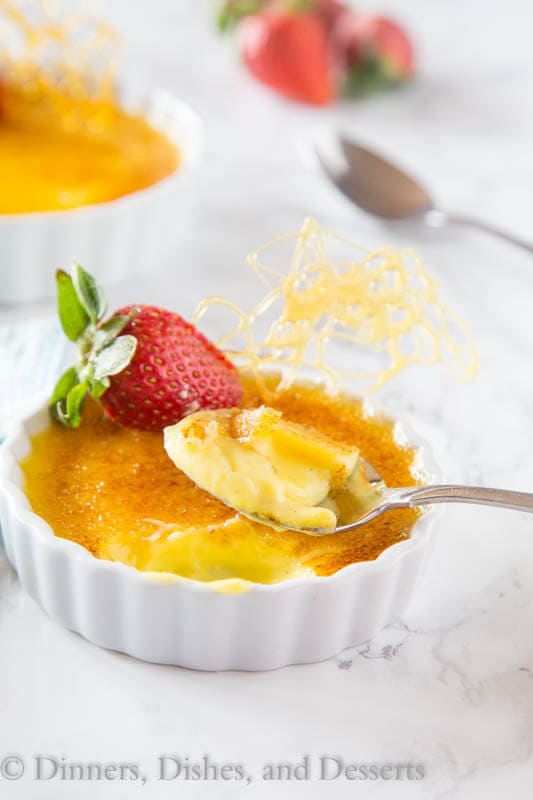 10. Triple Chocolate Skillet Brownie – rich, chocolatey brownies baked in a cast iron skillet. 3 types of chocolate for extra deliciousness!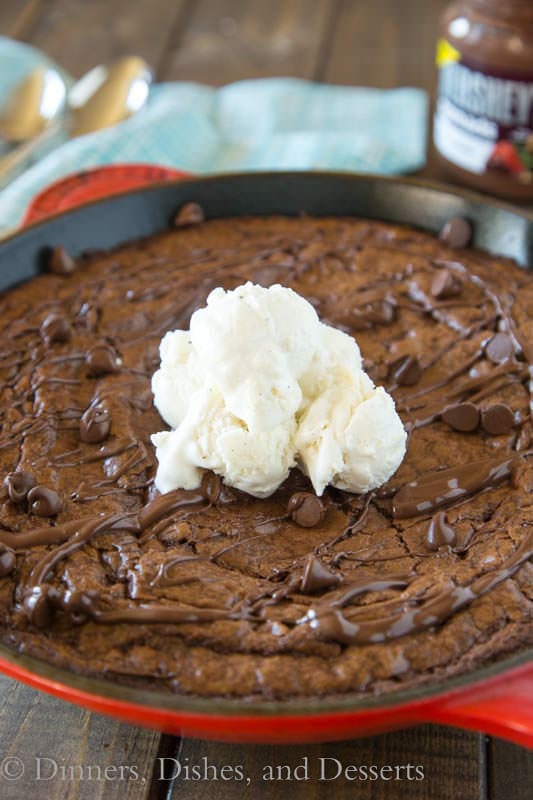 So there you have it, the things that I have made over the last 6 years that get made over and over again in my house. You notice the trend of chocolate and that probably won't change any time soon!
Pin up the image below to have all my favorite dessert recipes in one place.