27 Easy Shrimp Recipes – make more shrimp for dinner at home. A round up of 27 of my favorite easy shrimp recipes!
We eat a lot of shrimp at our house. I am always trying to mix it up with new easy shrimp recipes. Shrimp goes on sale every couple of weeks or so at my grocery store, and each time I buy enough for us to have shrimp twice. So that is a lot of shrimp consumed!
When I was little, I LOVED shrimp. My parents tell the story of taking me out to eat and my dad getting all you can eat shrimp, just so I could eat shrimp, because I loved it so much. Then something happened when I was about 13, and I stopped eating it. I have no idea why, but I just wouldn't go near it. Fast forward to about the age for 25, and I loved shrimp again!
Shrimp is about the only seafood that I eat. And apparently I make up for not eating other seafood, by eating all the shrimp. So today I put 27 of my favorite easy shrimp recipes all in one place for you. What are you going to try first?
Shrimp, Chorizo and Corn Salad
Chimichurri Shrimp – The View from the Great Island
Grilled Teriyaki Shrimp Kebobs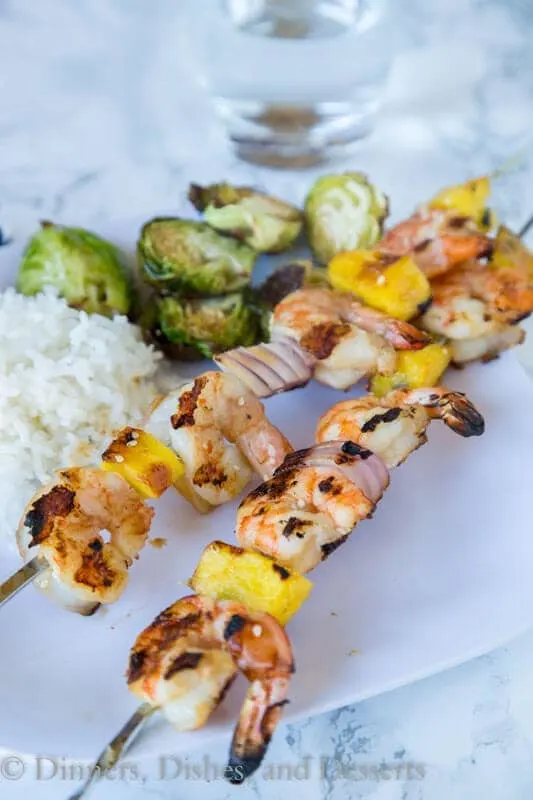 Shells Shrimp and Garlic Pasta – Copycat
Creamy Sun-Dried Tomato Shrimp Pasta
Red Pepper and Garlic Shrimp Pasta – The Little Kitchen
Cajun Shrimp Pasta – Grandbaby Cakes
Crispy Herbed Shrimp with Chive Aioli
Pin up the image below so you can have all these easy shrimp recipes in one place!