Chicken Breast Dinner Ideas – stock up when chicken breasts are on sale, because here are 25 new and fun chicken dinner ideas to break up your week!
If you are anything like me, you have a freezer full of chicken breasts.  When they are on sale, I stock up. So then I am always looking for different things to make with them.  Chicken Dinner Ideas uses chicken in a lot of different ways.  Today I am using only chicken breasts for these dinner ideas.
I have been sharing all sorts of different dinner ideas lists lately.  Cheap Dinner ideas is a huge hit.  Everyone wants a budget friendly meal.  Or Quick Dinner Ideas for busy nights.  So many great recipes.
So if you are like me and have a freezer full of chicken, scroll through all these chicken breast dinner ideas.  Let me know which ones you want to try first!
Thin pieces of chicken with slices of ham and Swiss cheese. Roll them up and dip in bread crumbs for a crispy crust!
A 30 minute chicken dinner loaded with smokey barbecue sauce, spicy tomatoes, lots of cheese and bacon! A family favorite for sure!
Tender pieces of chicken marinated with lots of lime juice and chipotle, then grilled and served with an avocado dipping sauce.
A hearty salad topped with grilled chicken, peppers, onion, avocados, and a salsa vinaigrette dressing. Definitely not your average salad!
Chicken breasts marinated in a blend of yogurt, lemon juice, and Greek seasonings. Then grilled to perfection. A quick and easy dinner all summer long.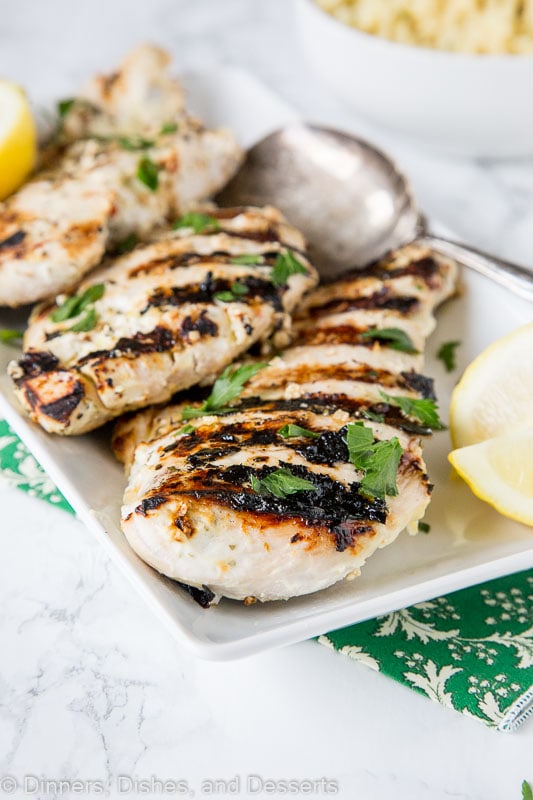 An Indian food classic, butter chicken recipe. Easy to make, uses ingredients you can find in the regular grocery store, and so good!
Spinach & Artichoke Chicken Skillet
Turn your favorite dip into a 5 ingredient, quick and easy chicken dinner!
Just 5 simple ingredients for a delicious, cheesy, and perfect dinner dinner for any night of the week.
A baked chicken recipe that is ready in no time, with tons of flavor. Just 4 ingredients and dinner is done!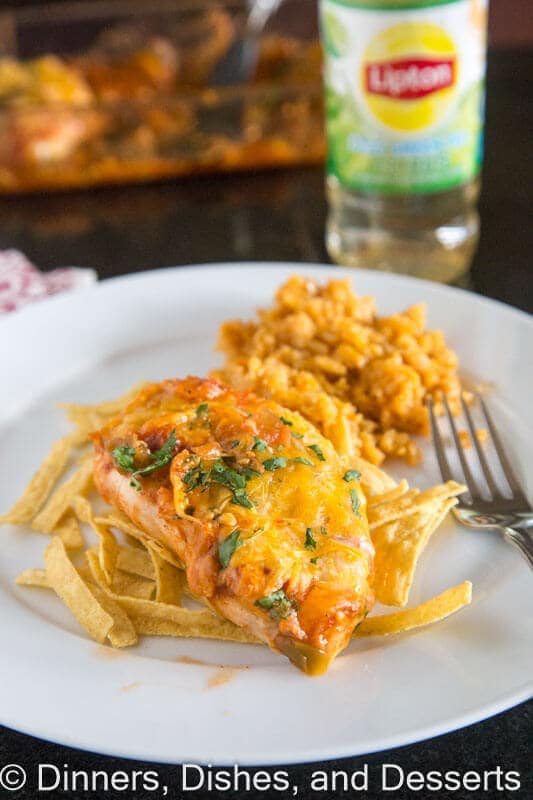 Chicken breasts rolled up with pesto, tomatoes, and cheese!  Then baked until crispy and delicious, a great family dinner.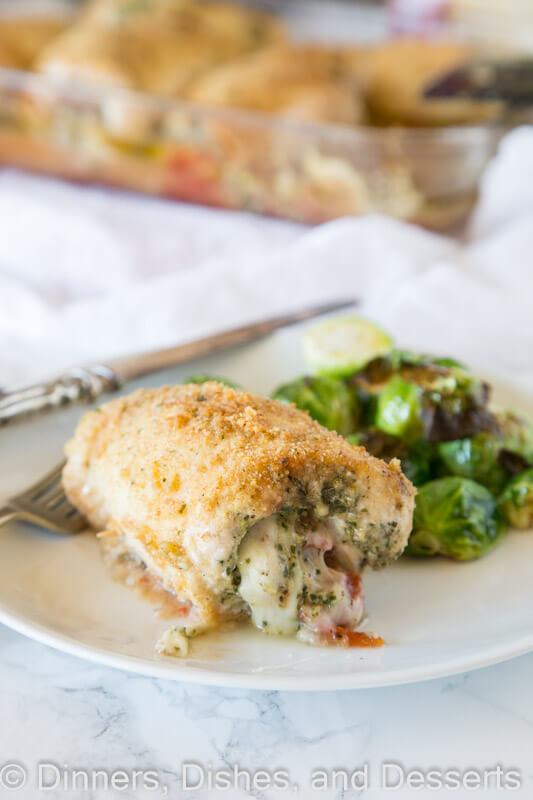 A healthier version of chicken Parmesan all made on one baking sheet! Super easy, quick and definitely family friendly.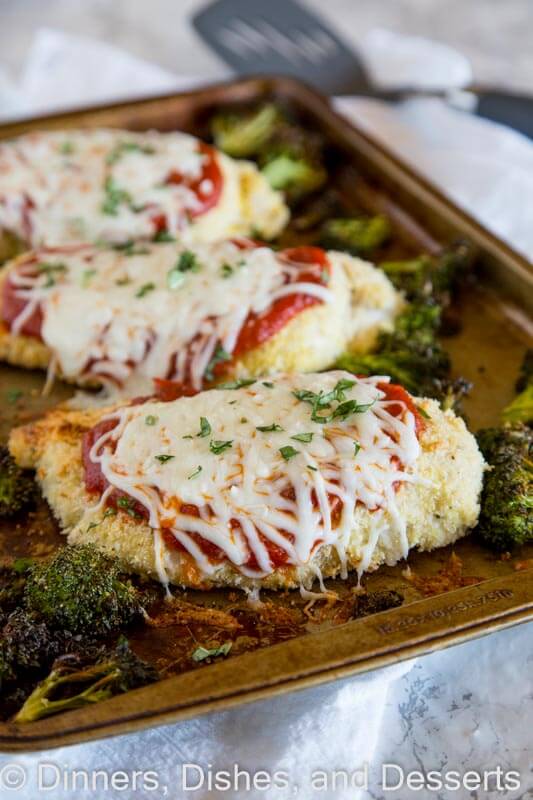 Crispy oven baked chicken coated with plenty of garlic. Ready in minutes and the whole family will love it! 
Chicken marinaded and grilled, then topped it tomato and garlic bruschetta. Healthy, quick, easy, and delicious!
Jerk Chicken with Pineapple Salsa
 A spicy and sweet grilled chicken recipe that comes together quickly. 
Get all the flavor of pizza in a one pan chicken dinner! Super easy recipe to get you through those tough weeknights.
Chicken in Artichoke Pan Sauce
 Sauteed chicken breasts in a creamy artichoke pan sauce. Ready in minutes and perfect for weeknights!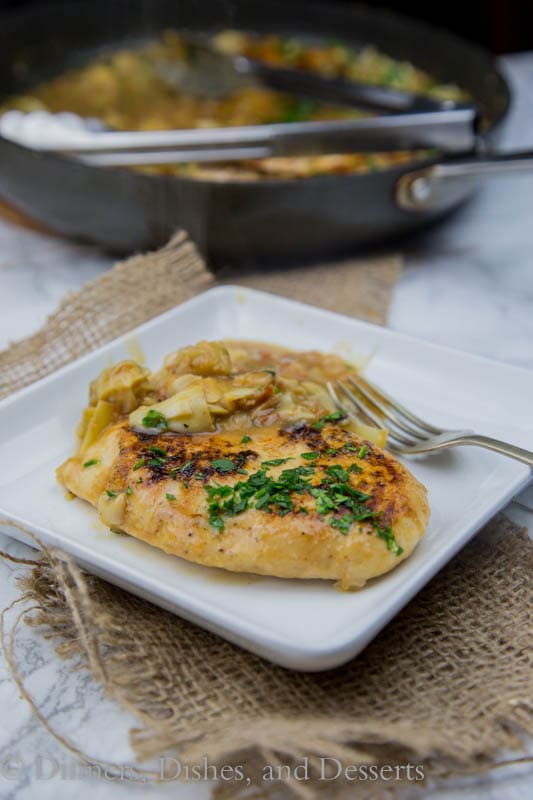 a super easy, one pan chicken recipe. Tons of great flavors, healthy, and delicious!
A twist on the classic Chicken Parmesan. A quick and easy Chicken Parmesan Panini
Chicken dinner made with tons of citrus for a bright and fresh dinner. Plus rice cooked in coconut milk and toss with lime for the perfect side dish.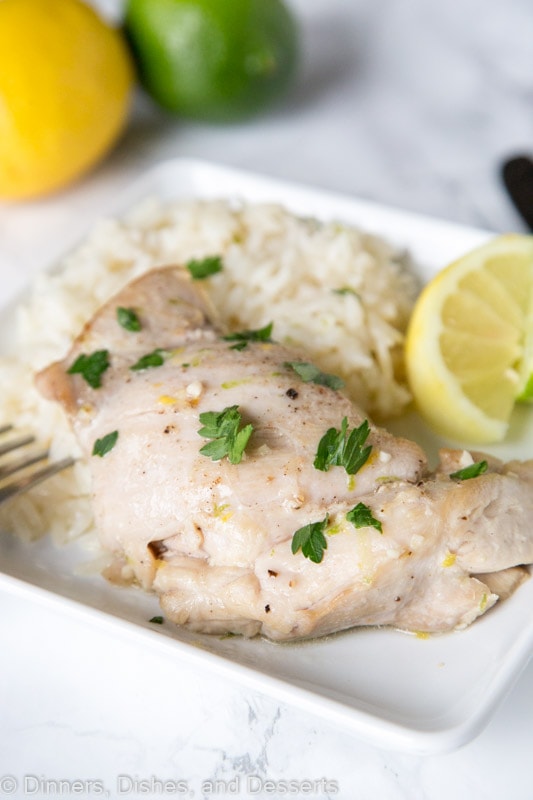 A creamy chicken pasta recipe with a tons of flavor. A little smokey, a little peppery, and so good!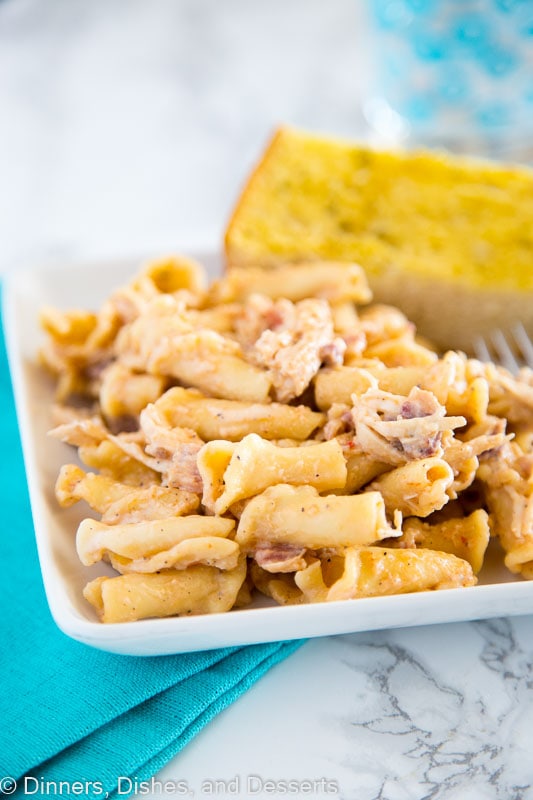 An easy Indian chicken curry you can make in minutes, even on your busiest night!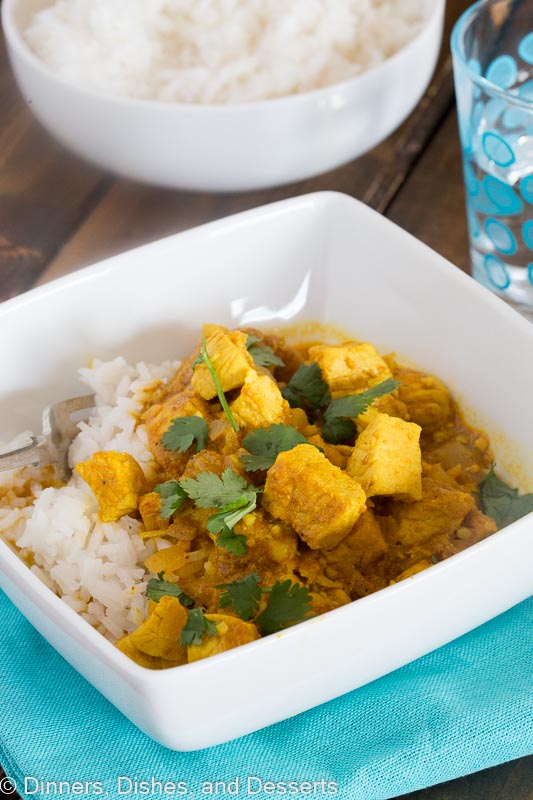 A healthy moist chicken cutlet that is coated with a honey dijon sauce. Ready in minutes, and great for any night of the week.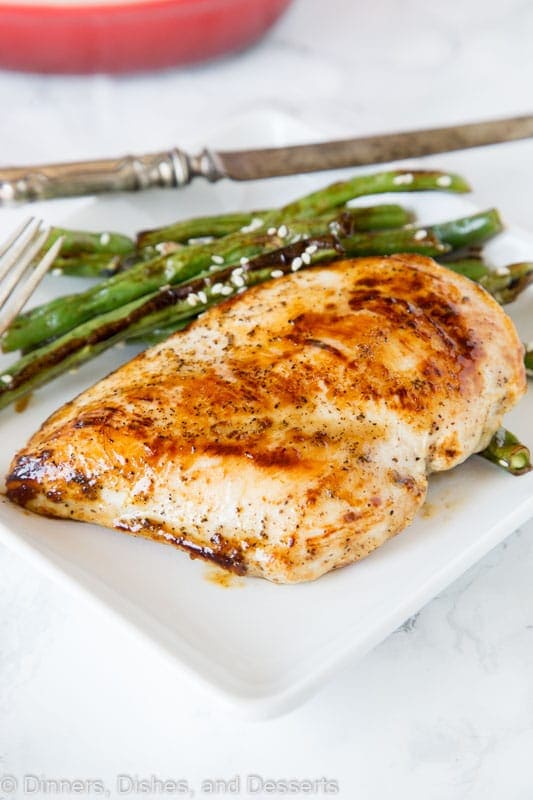 Sheet Pan Chicken with Roasted Potatoes
An easy chicken dinner all made on one sheet pan. Roast chicken and potatoes topped with an herb and mustard sauce.
Instant Pot Salsa Verde Chicken
Make chicken in just minutes using the instant pot. Super tender, juicy, and tons of flavor. 
Grilled Chicken with Peach Barbecue Sauce
Juicy grilled chicken with a sweet, smoky, and slightly spicy peach barbecue sauce.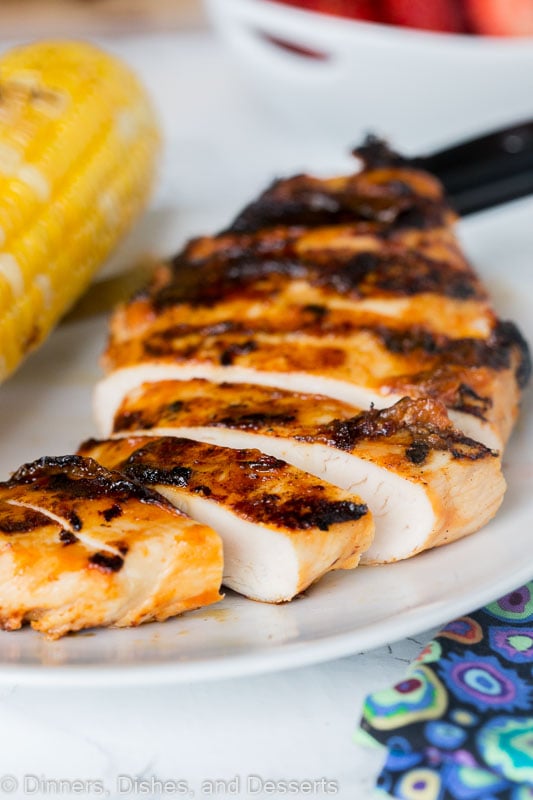 Be sure to Pin up the image below so you can have all of these Chicken Breast Dinner Ideas in one place!