Dinner Ideas for Kids – do you have picky eaters in your house? Well here are 25 dinners ideas for kids that are picky eater approved, and the grown ups will like them too! Not just chicken nuggets and box mix mac and cheese that is for sure!
Sometimes getting dinner on the table is a struggle. Sometimes it is super easy, but then you have some that complain about what you made. It really can be a no win situation some nights. I love Quick Dinner Ideas for when I am in a hurry.
Today I am here with 25 dinner ideas for kids. These are kid friendly recipes that the grown ups will like too. Nothing is worth that having to make more than one thing for dinner. No one wants to be a short order cook. But I am not going to eat frozen chicken nuggets every night either. So these are a happy medium. Kid approved, and the grown ups will be happy too!
Be sure to check out the Family Dinner Ideas post for even more kid friendly dinner ideas.
Ditch the box mix Hamburger Helper and make this homemade version instead! Dinner is ready in minutes, with just a few pantry ingredients.
Super creamy stove top mac and cheese with plenty of smokey bacon. Pure comfort food that is ready in minutes!
Get dinner on the table fast with this super easy chicken pasta, that you don't even have to feel guilty about eating! No butter or heavy cream!
Use the crock pot to make this super easy soup recipe. Tender beef, noodles, and a delicious broth make for a comforting soup.
Slow Cooker Italian Beef Sandwiches
Use your crock pot to make these super tender Italian Beef Sandwiches. Cooks all day in great spices, for a tender and flavorful dinner.
Oven Baked Chicken and Potatoes
A one pan chicken dinner with citrus, olive oil, and basil marinated chicken, green beans and roasted potatoes.
Flank steak that is marinated in olive oil, lime juice, cilantro, and jalapeno. Then grilled in just minutes for a super fast meal the whole family will love.
Chicken breasts marinated in a blend of yogurt, lemon juice, and Greek seasonings. Then grilled to perfection. A quick and easy dinner all summer long.
Make a grown up version of a childhood favorite at home with these homemade chicken nuggets. Baked, perfectly crispy, and ready in minutes!
Homemade macaroni and cheese that tastes just like what you can buy at Panera. Made on the stove top in just minutes!
Pepperoni Pizza Grilled Cheese
Take your favorite grilled cheese sandwich up a notch and make it taste like pepperoni pizza!
Just a few simple ingredients for a super easy, cheesy, and delicious dinner recipe the whole family will love.
A healthier version of chicken Parmesan all made on one baking sheet! Super easy, quick and definitely family friendly.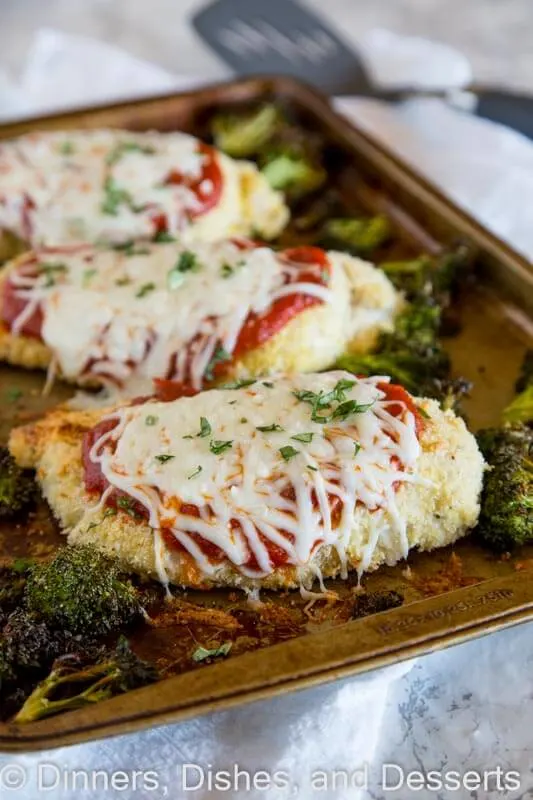 Get dinner on the table with these easy pasta recipe. Just one pan, 20 minutes, and you are done!
Thick pork chops marinated in lemon and garlic, and then seared to perfection. Lots of flavor, and super juicy pork chops in minutes!
Who doesn't love pizza? Turn it into a pasta casserole you can make in your crock pot. Dinner the whole family will love!
Just like you'd get in the restaurant. Now you can make it at home in your slow cooker!
Make lasagna perfect for a weeknight meal. Ravioli makes this ready in less than 30 minutes, and pure comfort food everyone will love.
A one pot meal that takes less than 30 minutes to make! Get all the taste of taco night in this easy dinner!
Perfect for a quick weeknight meal. Homemade chicken tenders coasted in a cheddar and bacon breadcrumb mixture. Sure to please the entire family!
Healthy Stove Top Mac and Cheese
This healthy mac and cheese is quick and easy. Stove top mac n' cheese made with Greek yogurt.
Crispy bacon, chicken and creamy ranch are the perfect combination for a chicken pizza!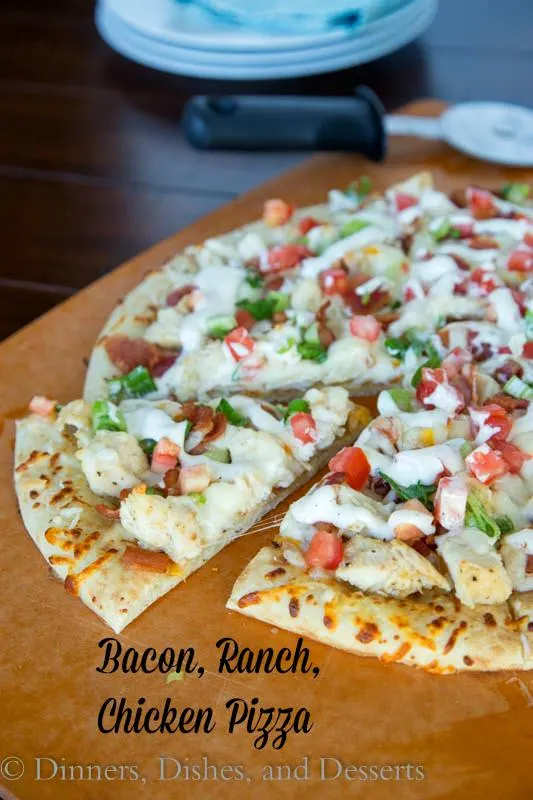 Big soft pretzels wrapped around hot dogs. Perfect for game day, or just a fun dinner.
Fill tortillas with chicken and whatever else you like, then bake them to crispy perfection! Serve with salsa or guacamole for dipping. Great use for leftover chicken!
Little cheesesteak sliders are stuffed with sauteed onions, peppers, mushrooms, and lots of melty cheese! Great for a party, game day, or a fun and easy dinner!
Pin up the image below to have all of these Dinner Ideas for Kids in one place for later!