Shrimp Dinner Ideas – Shrimp is a great go to for dinner, it cooks super fast and is good for you too!  These easy shrimp recipes will be become your go to dinner ideas!
I love making shrimp for dinner.  I always stock up when it is on sale, so I have it in my freezer at all times.  You can thaw it quickly, it cooks super fast, and it has so few calories you never have to feel guilty about eating it.
Today I have 25 easy shrimp recipes so you can get dinner on the table fast.  Lots of people think shrimp and think either shrimp scampi or fried shrimp and that is it.  Well, these shrimp dinner ideas will make your week anything but boring!
Quick and easy dinner ideas are my go to for any night of the week, and all these easy shrimp recipes are ready in minutes. So you can make them even on your super busy nights!
 A healthy version of a Chinese take-out favorite! Ready in minutes and you don't have to feel any guilt about fried rice again!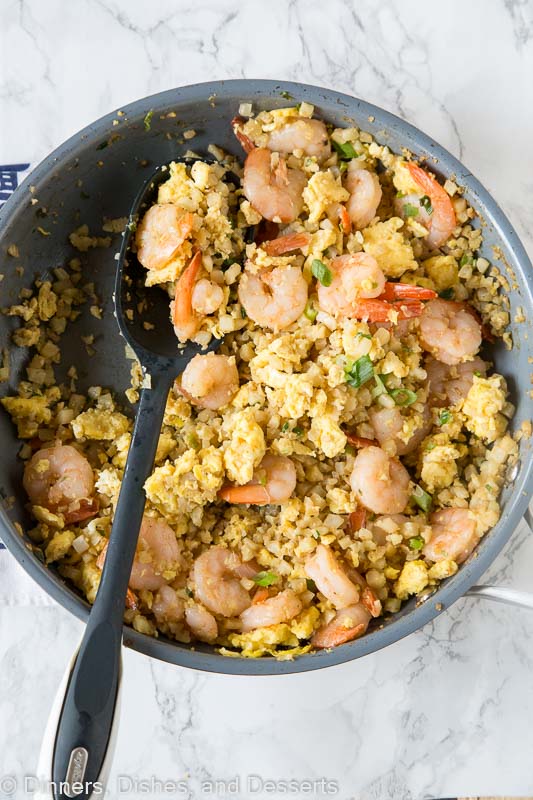 One Pan Fettuccine Alfredo with Shrimp
aAsimple fettuccine Alfredo recipe made in one pan. Add shrimp to have a romantic and easy meal you can enjoy any night of the week. 
Get all the crispiness of fried shrimp in a quick and easy healthy way. Super crunchy, ready in minutes, and delicious!
Put a twist on classic crab cakes by using shrimp! Top with corn and avocado salsa for a buttery and slightly spicy kick!
A fun twist on the classic Po' Boy using crispy fried buffalo shrimp (short cut from the store)! Add some ranch dressing or blue cheese to cool it down, or drizzle on even more buffalo sauce!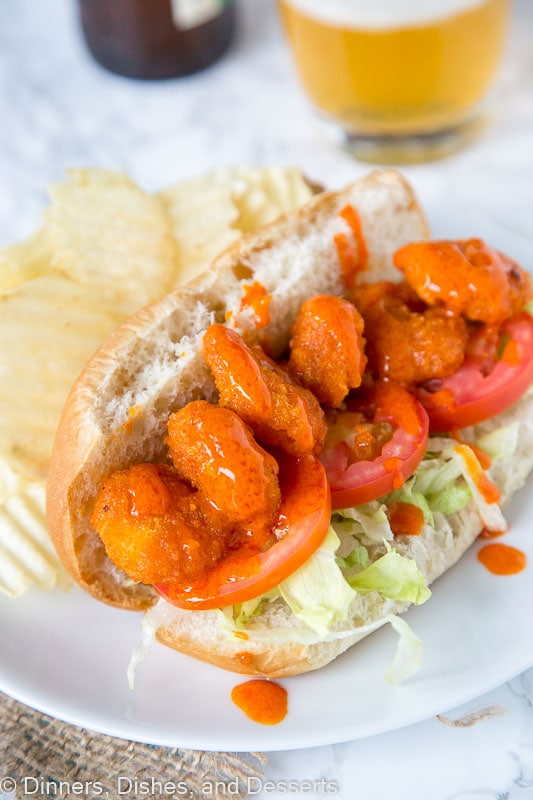 An easy homemade version of a classic shrimp boil, made in the oven. Shrimp, sausage, potatoes, and corn make for one amazing meal!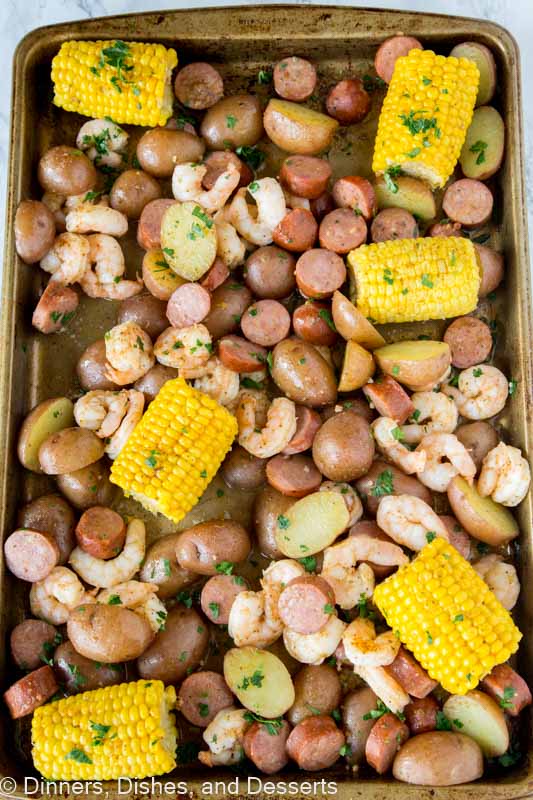 A quick and easy shrimp pasta made with homemade blackened seasoning for tons of great flavor!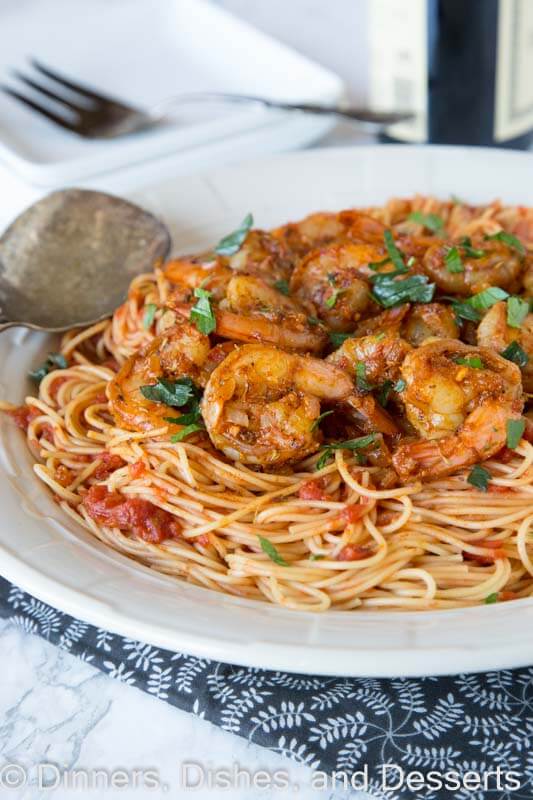 Dinner is ready in 15 minutes, with this super flavorful, a little spicy, garlic shrimp recipe.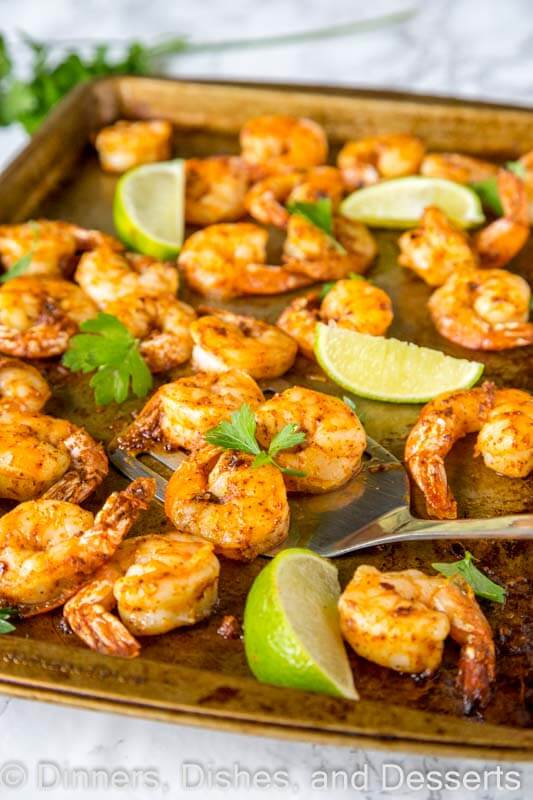 Shrimp, Chorizo and Corn Salad
Fresh corn and tomatoes make this salad bright and flavorful, and the chorizo adds just the right amount of heat.
Make super crispy shrimp that is baked, not fried, so it is actually good for you!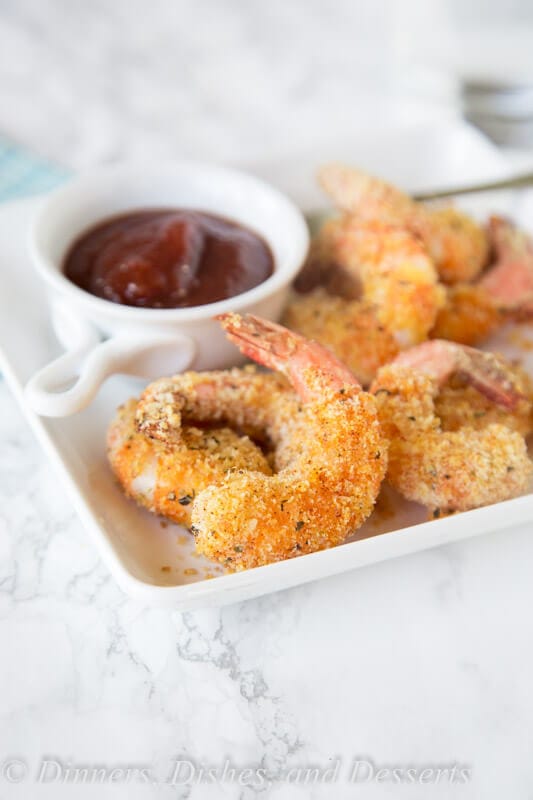 Grilled Teriyaki Shrimp Kebobs
Shrimp and pineapple make a great combination on these Grilled Teriyaki Shrimp Kebobs.  Such an easy recipe and great for summer grilling!
You can not get any easier than this shrimp scampi recipe.  Ready in minutes, perfect dinner for any night of the week or even for entertaining!
A fun and easy way to get Mexican food on weeknights, in minutes! Crispy tostadas topped with guacamole, spiced shrimp, and your favorite salsa.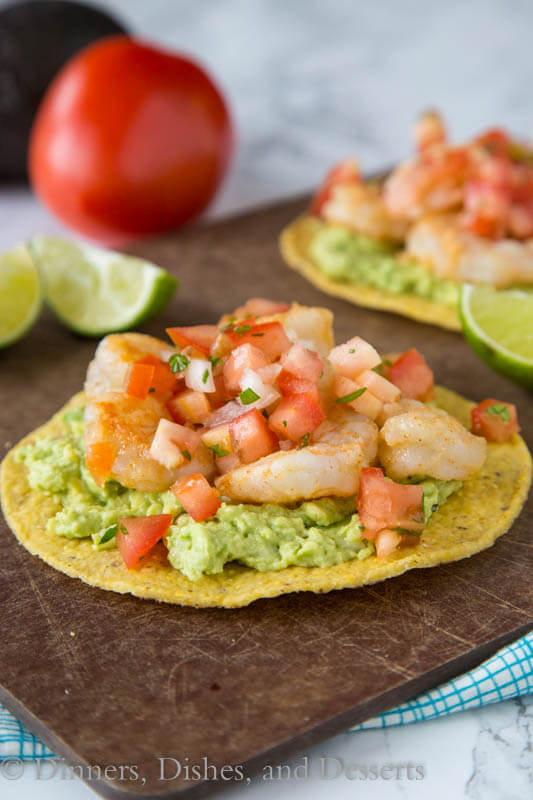 Super quick and easy dinner of shrimp sauteed in butter and garlic and then finished with lemon juice.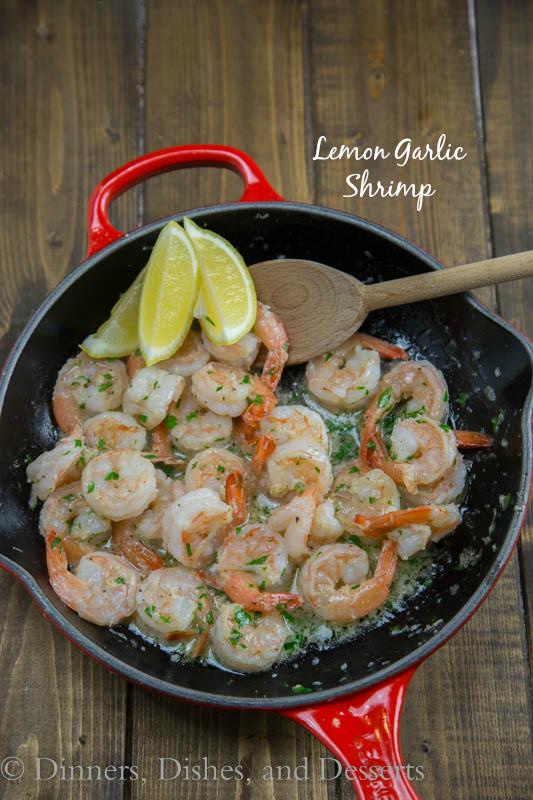 Turn the famous bang bang shrimp appetizer into a main dish with this creamy pasta.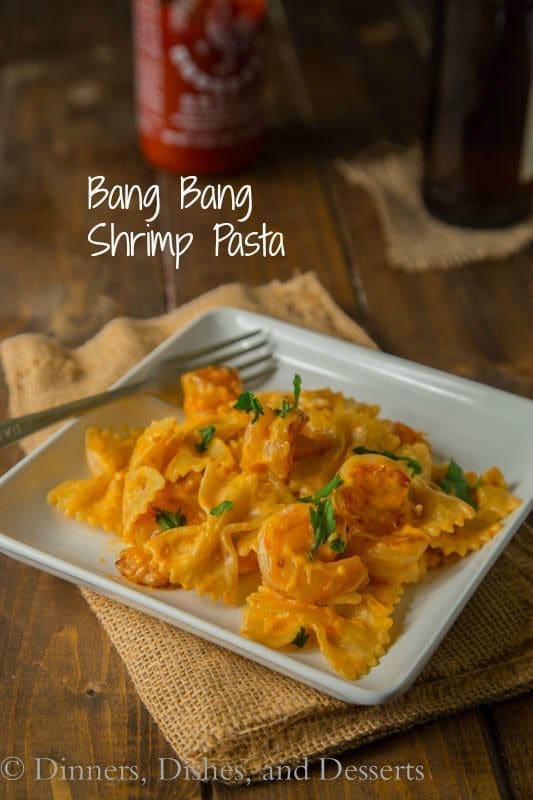 Creamy Sun-Dried Tomato Shrimp Pasta
A super easy pasta dish with shrimp, and a super creamy delicious sun-dried tomato sauce.  
Creamy Thai flavored shrimp pasta all cooked together in one pan.
Shrimp smothered in a red chile paste and served with a roasted corn & avocado salsa.  Full of flavor and not too spicy!
Quick and easy dinner of glazed hoisin shrimp served over rice.
Sweet and spicy shrimp stir fried with your favorite veggies and served over rice!
 Plump and juicy shrimp sauteed in olive oil, garlic, and onions. Tossed with pasta for a quick and easy dinner.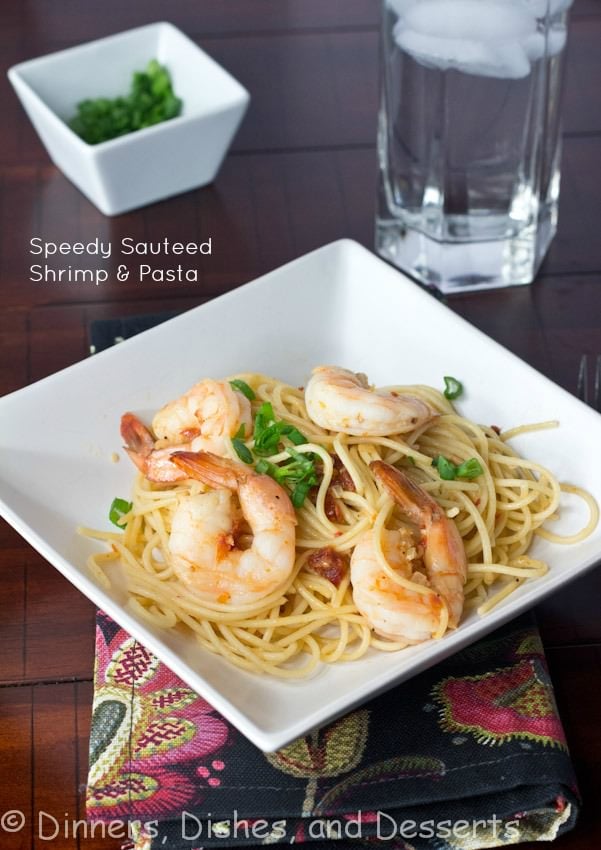 Plump shrimp in a sweet coconut curry sauce, that has just a little bit of a kick. Quick and easy dinner for the whole family.
A healthy version of fried shrimp. Served with a lemon and chive dipping sauce. Quick and healthy dinner.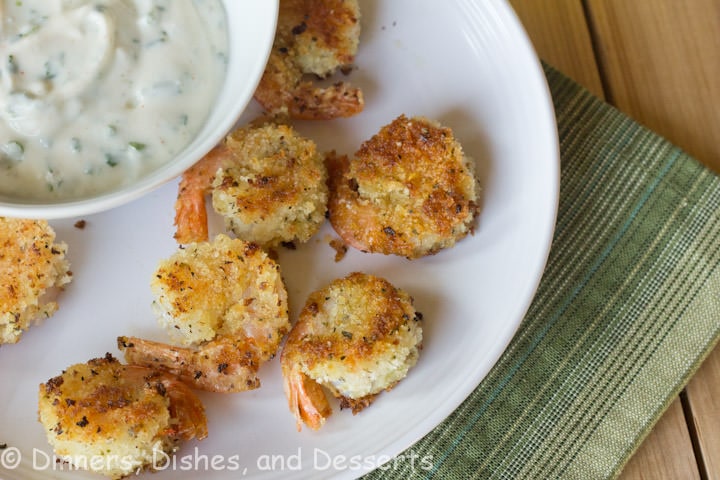 Light and tender lemon garlic shrimp served over grits
 A fun twist on taco night based on Red Robin's recipe. Slightly spice shrimp with a chipotle lime sauce!
Pin up the image below so you have all these Shrimp Dinner Ideas on one place for later!