Ground Beef Dinner Ideas – Have a ground beef, and wondering what to make with it?  Here are 25 of my favorite ground beef dinner ideas. More than just tacos or meatloaf!
I love to stock up when things are on sale at the grocery store.  When chicken drops below a certain price, I will buy a ton of it.  Then I break it up into the package sizes I want, and freeze it at home.  I have a whole list of Chicken Dinner Ideas for when that happens.
Same with ground beef. When it is on sale, I stock up. I will buy the big bulk packages, and then just break into 1 pound portions, and freeze them. It makes dinner super easy. But sometimes you wonder what to make for dinner right?  You want more than just tacos or hamburgers for dinner every night.
So here are 25 of my favorite ground beef dinner ideas. These are more than your normal stand bys, so hopefully you will find something new to try.  We have everything from all over the world, so you will definitely not get bored!
Mix up taco night with an easy one pan meal that tastes like a beef burrito. Add your favorite taco toppings!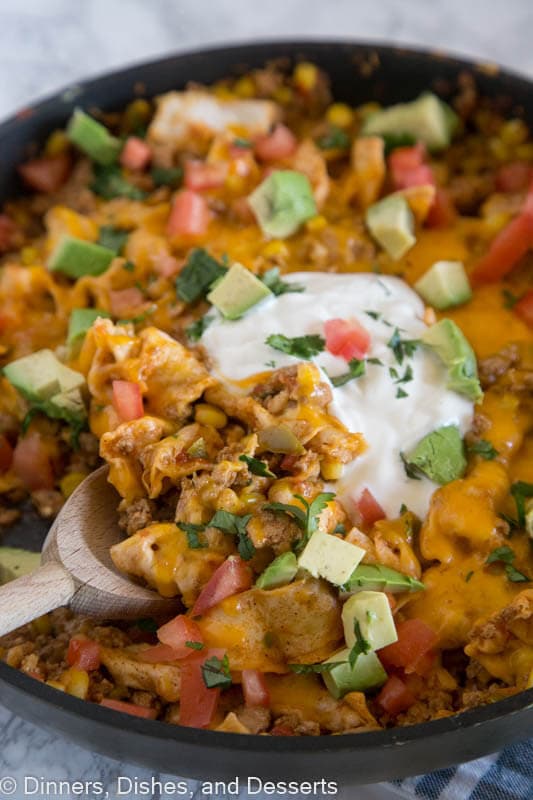 All the flavors of beef stroganoff in a quick and easy, stuffed French bread. It's friendly on the budget, too!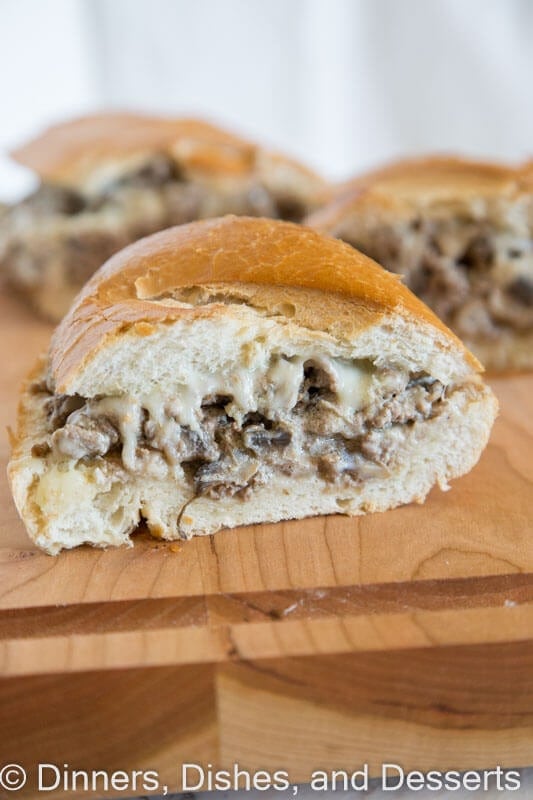 An authentic Beef Ragu Sauce, served with linguini.
A thick and chunky beef chili that is full of beans and tons of flavor. Great for chili winter nights!
Greek flavored meatballs make for an easy dinner. Serve with tzatziki sauce for dipping and pitas to make gyros.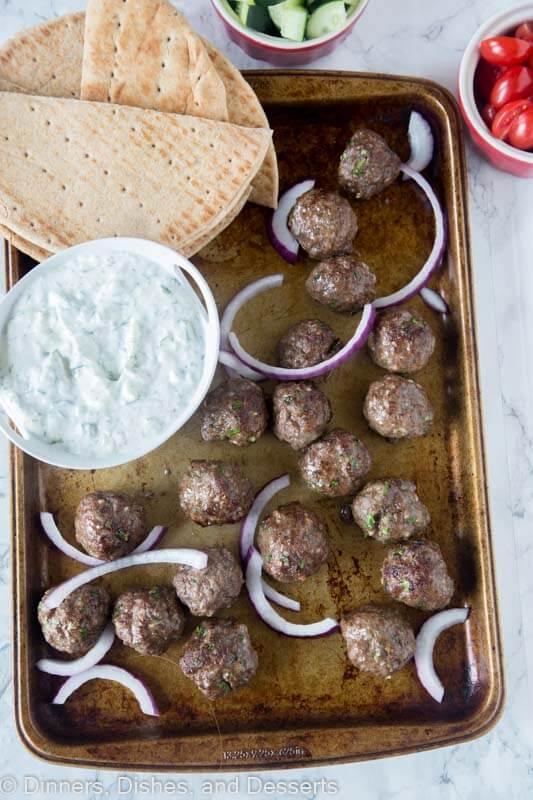 All the flavors of taco night in a one pan meal, ready in 20 minutes!  Homemade version of taco Hamburger Helper, with just a few staple ingredients.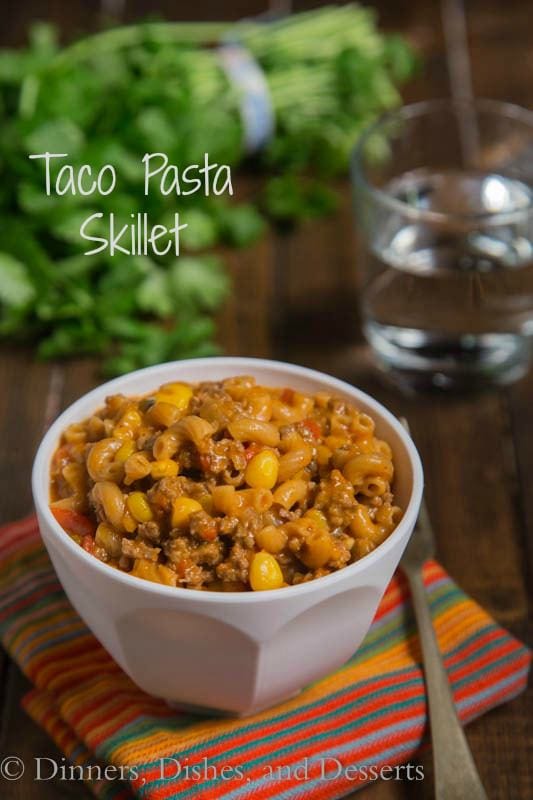 Skip the box and try this homemade version. Just a few ingredients, ready in minutes, and the whole family will love it!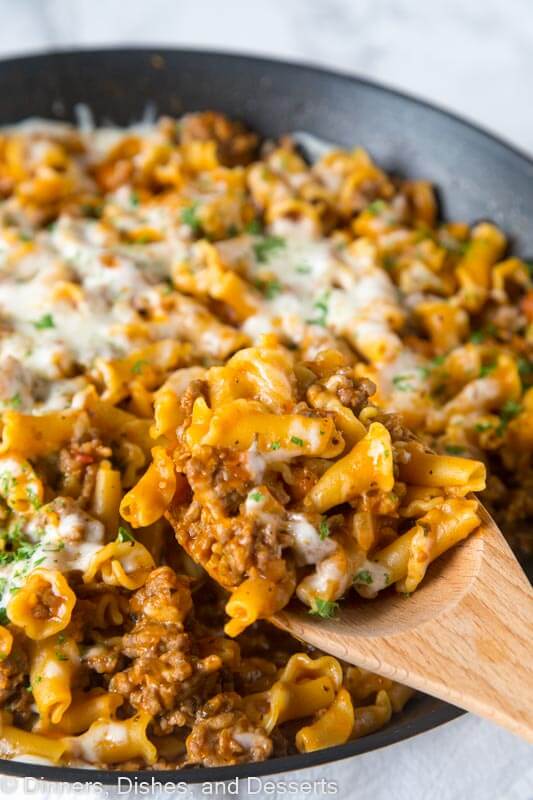 A homemade version of Hamburger Helper with a Mexican twist!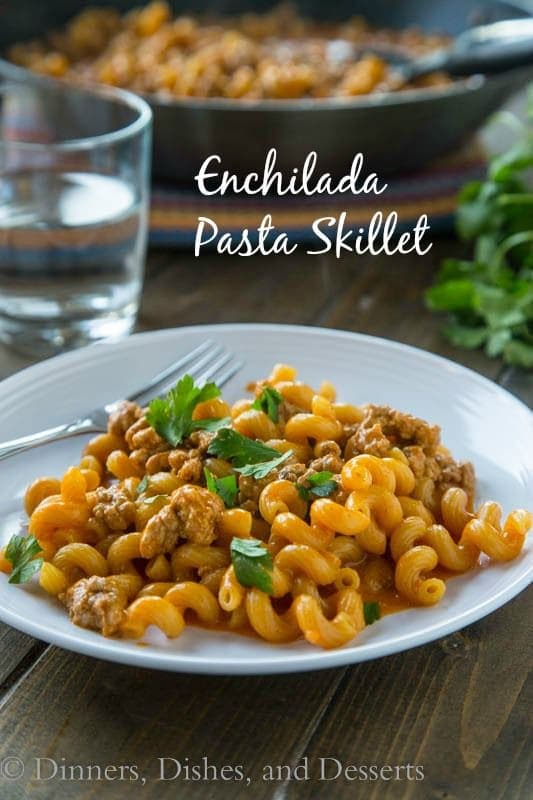 Ditch the box mix Hamburger Helper and make this homemade version instead! Dinner is ready in minutes, with just a few pantry ingredients.
A quick and easy one pan Mexican recipe. Crispy potatoes, taco meat, salsa, cheese and more! So much better than just regular tacos.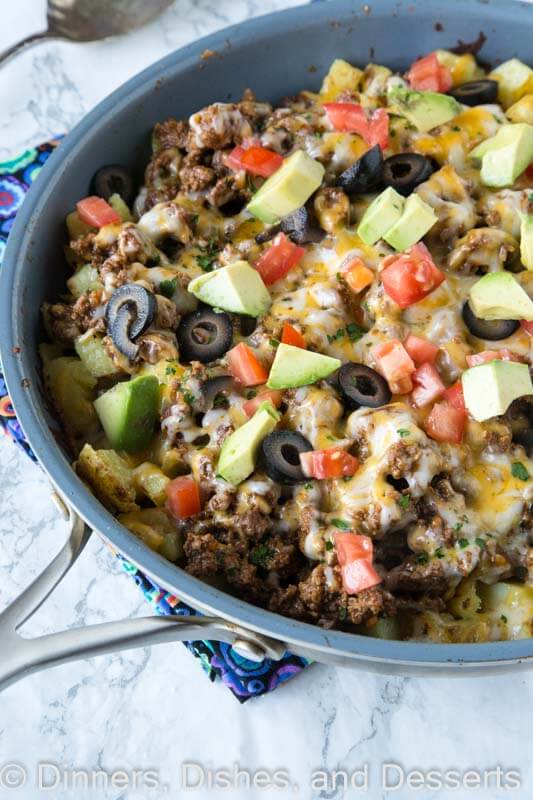 Hamburger Steaks with Mushroom Gravy
Easy comfort food that won't break the bank! Rich mushroom gravy over tender hamburger steaks is a great weeknight dinner.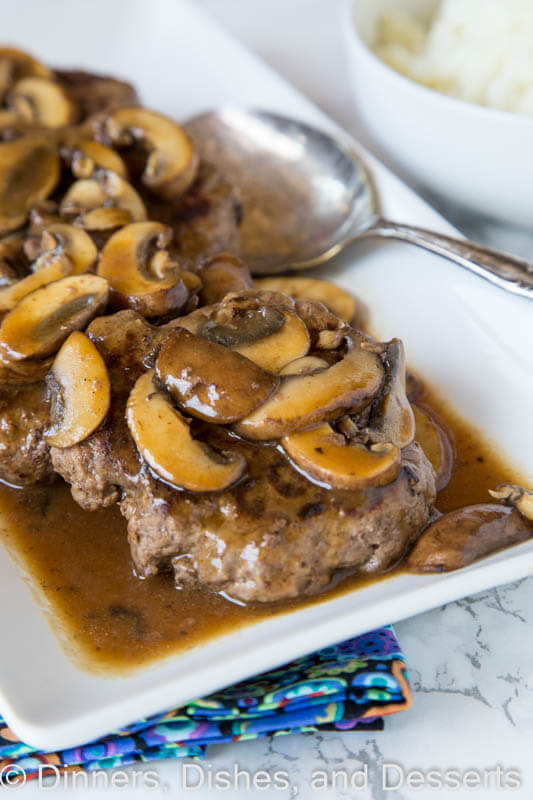 The infamous 2am Burger from Rock Bottom Brewery made at home.  Topped with hash browns, bacon, and a fried egg.  Best burger recipe ever!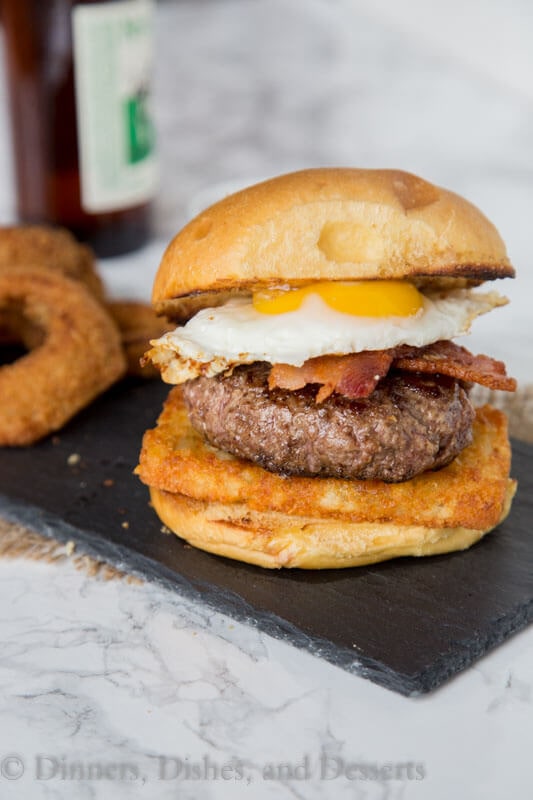 Thick and hearty chili made in the crock pot.  Easy, delicious, and super comforting for a cold day!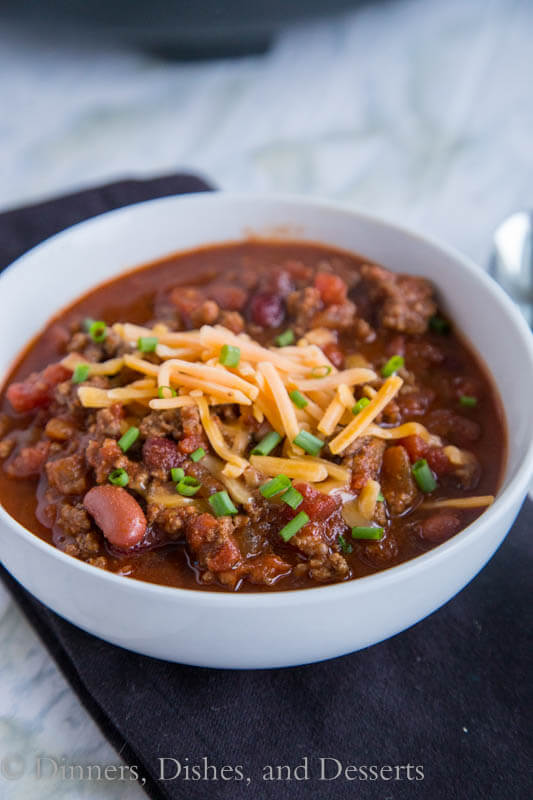 Bacon Cheeseburger Pasta Skillet
Get the taste of a grilled bacon cheeseburger, but in this easy one pan meal you can make even when it is snowing outside!
A hearty and comforting taco flavored soup that is ready in minutes. Top with your favorite toppings to make it even better!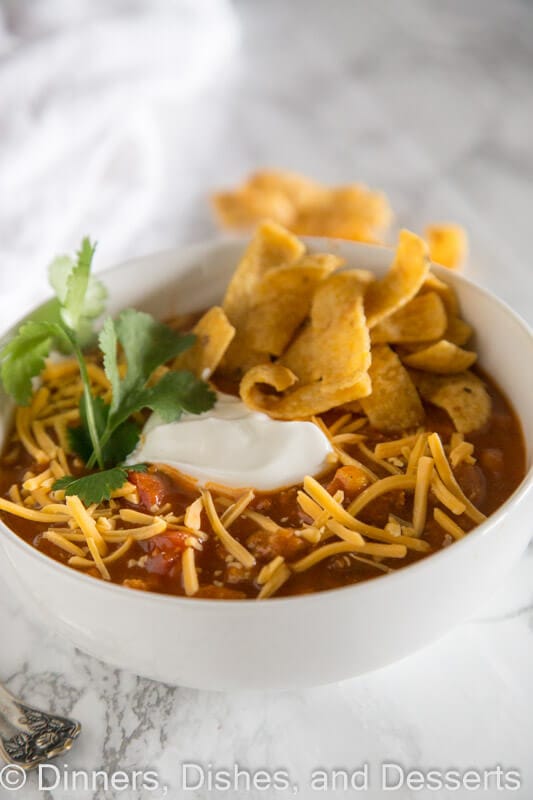 A super easy one pan meal that is ready in under 30 minutes.  All the taste of taco night with lots of gooey melty cheese!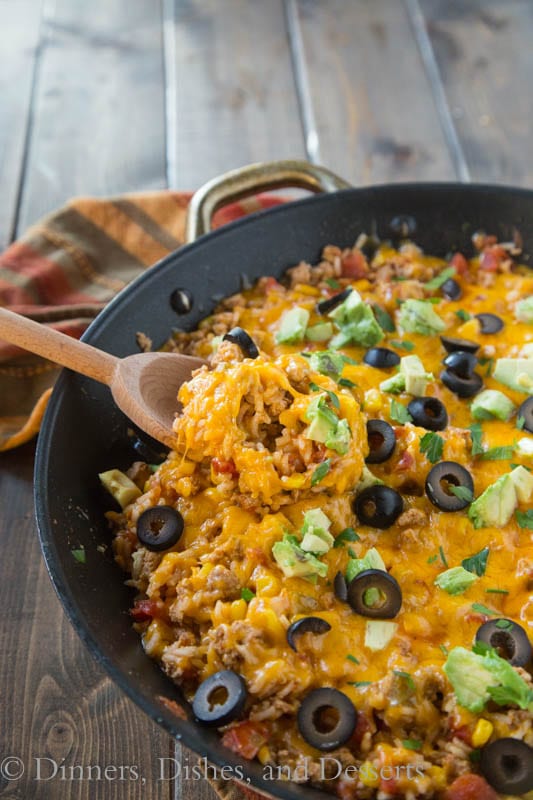 Homemade Gyro meat over Pitas with a Tzatziki sauce
Philly Cheesesteak Sloppy Joes
Get the flavor and taste of a classic Philly Cheesesteak, but in the quick and easy form of a Sloppy Joe!  Great for any night of the week.
Your favorite summer time sandwich in a warm and comforting soup
Classic Swedish Meatballs seasoned with nutmeg and allspice, served in a rich beef gravy.  Perfect over egg noodles or mashed potatoes.
Crispy hashbrowns topped with Mexican ground beef and melty cheese. Quick and easy weeknight dinner.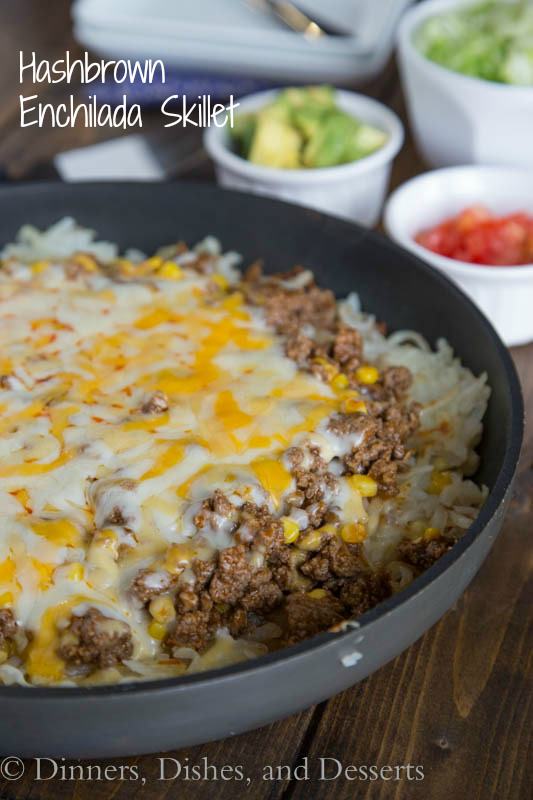 A Spanish twist on your classic spaghetti with meat sauce!  A quick and easy dinner the whole family will love!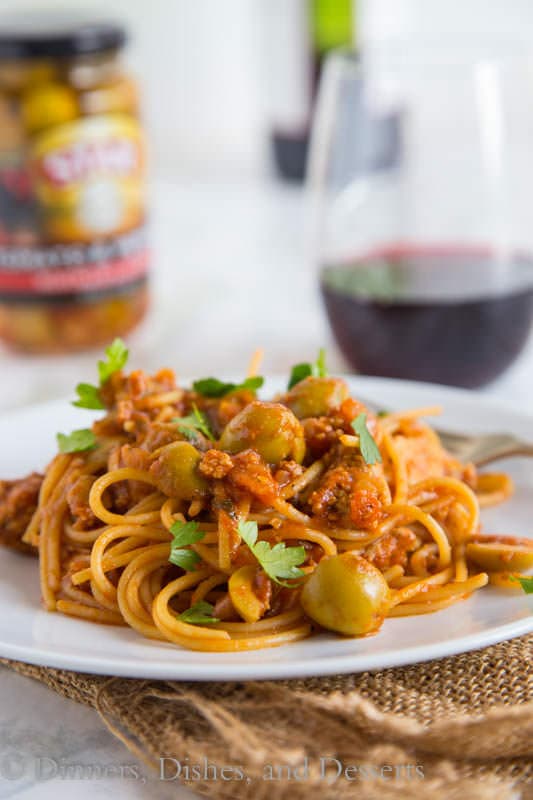 Tender meatballs in a super flavorful coconut curry sauce.  Great over rice or quinoa!  And they happen to be Paleo!
Two comfort foods come together in a one skillet dinner the whole family will love. Plus it is ready in only 20 minutes!
A creamy casserole version of Greek Pastitsio. Full of Greek spices, you can make ahead, and great comfort food!
Pin up the image below so you can have all of these Ground Beef Dinner Ideas in one place for later.